October 14 - October 28, 2016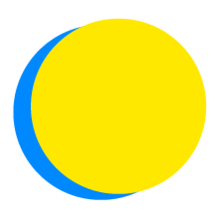 jordan adams
Points Total
0

Today

0

This Week

360

Total
Participant Impact
up to

16

pounds of CO2

have been saved

up to

20

lightbulbs

replaced

up to

30

plastic bottles

not sent to the landfill

up to

600

gallons of water

have been saved
Water
Brush My Teeth Without Running Water
I will save up to 8 gallons (30 L) of water each day by turning it off while brushing my teeth.
Energy
Online Energy Audit
I will complete an online energy audit of my home, office, or dorm room and identify my next steps for saving energy.
Water
Use Reusable Bottles
I will use a reusable bottle and stop purchasing bottled water, saving 2 disposable plastic bottle(s) a day.
Energy
Disable Screen Savers
I will disable screen savers and will put the computer to sleep instead, saving up to 28% % more energy.
Water
5-Minute Showers
I will save up to 20 gallons (75 L) of water each day.
Energy
Turn it off
I will keep lights, electronics, and appliances turned off when not using them.
Energy
Power Down the Computer
I will power down my computer and monitor when not using it for more than 2 hours, saving up to (1.1) lbs of CO2 per day that I do this.
Energy
Choose LED Bulbs
I will replace 20 incandescent lightbulb(s) with Energy Star-certified LED bulbs, saving up to $14 per fixture per year.
Energy
Switch to Cold Water
I will switch to washing my clothes in cold water, saving up to 1,600 lbs of C02 over the course of the next year.
Energy
Replace Manual Thermostats
I will replace manual thermostats with programmable ones.
Water
Conserve Toilet Water
I will save up to 12 gallons (45 L) of water a day by flushing only when necessary.
---

What a great challenge! Thanks to the Sustainable Ballard leadership for including me, let me know how the challenge goes for everyone else!

---

Hi all,

If you were like me, you may not have remembered to check in when the challenge started. I just saw you can go back and retroactively check in by clicking the small gray circles that represent the 15 days of the challenge, located above. 

---

*above the "post" box on your reporting page...