October 14 - October 28, 2016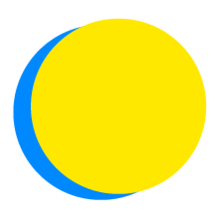 Sara Allen
POINTS TOTAL
0

TODAY

0

THIS WEEK

10

TOTAL
Waste
Use Reusable Containers
I will only use reusable containers for my lunches at work or school.
Waste
Use Reusable Bags
I will not accept any disposable bags when making purchases.
Waste
Use a Reusable Mug
I will avoid sending 2 disposable cup(s) to the landfill per day.
Waste
Compost Food Waste
I will avoid sending .69 lbs (.31 kg) of food waste to the landfill per day.
Nature
Tend a Garden
I will tend to a garden each day, or work on starting one.
Food
Weekly Meal Planning
I will reduce food waste and save money by planning a weekly menu, only buying the ingredients I need.
Food
Whole Food Diet
I will enjoy 1 meal(s) per day free of processed foods.
Simplicity
Eat Mindfully
I will eat all of my meals without distractions, e.g., phone, computer, TV, or newspaper.
Water
Ditch the Lawn
I will replace my lawn with a drought-tolerant landscape and save water, money, and time cutting the grass.
Water
Eco-friendly Gardening
I will plant native species, landscape with water-efficient plants, and use eco-friendly fertilizers.
Water
Mulch the Base of Trees and Plants
I will prevent water runoff and increase absorbency by mulching the base of plants and trees at my home or work.
Water
Use Reusable Bottles
I will use a reusable bottle and stop purchasing bottled water, saving 4 disposable plastic bottle(s) a day.
Water
Brush My Teeth Without Running Water
I will save up to 8 gallons (30 L) of water each day by turning it off while brushing my teeth.
Reflection, encouragement, and relationship building are all important aspects of getting a new habit to stick.
Share thoughts, encourage others, and reinforce positive new habits on the Feed.
To get started, share "your why." Why did you join the challenge and choose the actions you did?