October 14 - October 28, 2016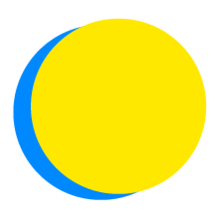 Nicole Ashley
Points Total
0

Today

0

This Week

121

Total
Participant Impact
up to

9

miles

traveled by carpool

up to

4

pounds of CO2

have been saved

up to

1

organic meals

consumed

up to

165

minutes

spent outdoors

up to

2

plastic bottles

not sent to the landfill

up to

0

pounds

waste composted

up to

16

gallons of water

have been saved
Nature
Go for a Daily Walk
I will take a 45-minute walk outside each day.
Simplicity
Go for a Daily Walk
I will take a walk each day.
Nature
Practice Gratitude for Earth
I will spend 15 minute(s) per day outside, practicing gratitude (prayer, meditation, journaling, etc.) for Earth and the nature surrounding me.
Waste
Choose Two-Sided Printing
I will save up to .21 lbs (.09 kg) of paper per day by switching from one-sided printing to two-sided at work.
Waste
Recycle all Recyclable Materials
I will recycle all materials that are accepted by local haulers or drop stations in my community.
Health
Eliminate Toxic Plastics
I will avoid buying toxic plastics, including polycarbonate, polystyrene and polyvinyl.
Simplicity
Buy Only What I Need
I will not buy anything except items required for health and safety.
Health
Exercise Daily
I will exercise daily for 45 minute(s) per day for two weeks.
Nature
Explore my Area
I will explore at least one new hiking trail or nature walk in my area.
Transportation
Try Carpooling
I will commute by carpool 3 mile(s) per day and avoid sending up to 1.38 lbs of CO2 into Earth's atmosphere.
Simplicity
Support a Sharing Economy
I will create or support a sharing economy with family, friends, and neighbors.
Waste
Use a Reusable Water Bottle
I will keep 2 disposable plastic bottle(s) from entering the waste stream.
Waste
Start Composting
I will start a compost collection at home, work, or school.
Food
Choose Organic Ingredients
I will enjoy 1 meal(s) cooked with organic ingredients per day.
Health
Audit Toxic Products In My Home
I will research toxic chemicals found in cleaning supplies and personal care products and remove them from my home.
Food
Weekly Meal Planning
I will reduce food waste and save money by planning a weekly menu, only buying the ingredients I need.
Waste
Compost Food Waste
I will avoid sending .69 lbs (.31 kg) of food waste to the landfill per day.
Energy
Adjust the Thermostat
I will adjust my thermostat down 2 degrees from usual when I use the heat, and up 2 degrees when I use air conditioning.
Energy
Switch to Cold Water
I will switch to washing my clothes in cold water, saving up to 1,600 lbs of C02 over the course of the next year.
Water
Brush My Teeth Without Running Water
I will save up to 8 gallons (30 L) of water each day by turning it off while brushing my teeth.
Energy
Turn it off
I will keep lights, electronics, and appliances turned off when not using them.