October 14 - October 28, 2016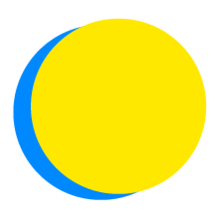 Keiley Baldwin
Points Total
0

Today

0

This Week

255

Total
Participant Impact
up to

16

pounds of CO2

have been saved

up to

69

plastic bottles

not sent to the landfill

up to

120

gallons of water

have been saved

up to

480

minutes

spent exercising

up to

420

minutes

of additional sleep

up to

3.0

hours

volunteered

up to

480

minutes

spent outdoors
Simplicity
Disconnect from Email
I will disconnect from my email when not at work.
Health
Exercise Daily
I will exercise daily for 60 minute(s) per day for two weeks.
Waste
Use a Reusable Water Bottle
I will keep 1 disposable plastic bottle(s) from entering the waste stream.
Nature
Go for a Daily Walk
I will take a 60-minute walk outside each day.
Nature
Explore my Area
I will explore at least one new hiking trail or nature walk in my area.
Simplicity
De-Clutter my Home
I will de-clutter, clean, and donate or recycle unneeded items in my home.
Water
Use Reusable Bottles
I will use a reusable bottle and stop purchasing bottled water, saving 7 disposable plastic bottle(s) a day.
Water
Brush My Teeth Without Running Water
I will save up to 8 gallons (30 L) of water each day by turning it off while brushing my teeth.
Simplicity
Work-Life Balance
I will not work more than 8 hour days each day.
Health
Healthy Sleep
I will commit to getting 60 more minute(s) of sleep each night to achieve at least 7 hours per night.
Health
Happiness
I will write down three things every day for two weeks that I am grateful for or send one email every day thanking or praising someone.
Energy
Switch to Cold Water
I will switch to washing my clothes in cold water, saving up to 1,600 lbs of C02 over the course of the next year.
Nature
Enjoy the Sunrise/Sunset
I will enjoy the sunrise and/or sunset each day.
Simplicity
Go for a Daily Walk
I will take a walk each day.
Waste
Use Reusable Containers
I will only use reusable containers for my lunches at work or school.
Energy
Power Down the Computer
I will power down my computer and monitor when not using it for more than 2 hours, saving up to (1.1) lbs of CO2 per day that I do this.
Community
Volunteer in my Community
I will volunteer 3 hour(s) in my community.
Waste
Use Reusable Bags
I will not accept any disposable bags when making purchases.
Health
More Fruits And Veggies
I will eat a heart healthy diet by adding 1 cups of fruits and vegetables each day to achieve at least 4 cups per day.
Waste
Avoid Disposables
I will not use any disposable plates, cups, or cutlery.
Waste
Recycle all Recyclable Materials
I will recycle all materials that are accepted by local haulers or drop stations in my community.