October 14 - October 28, 2016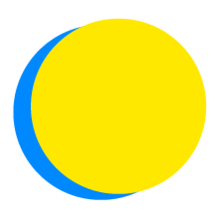 Brian Bansenauer
Points Total
0

Today

0

This Week

346

Total
Participant Impact
up to

21

miles

traveled by bike

up to

11

pounds of CO2

have been saved

up to

6

disposable cups

not sent to the landfill

up to

15

meatless or vegan meals

consumed

up to

125

minutes

spent outdoors

up to

2

hours

volunteered

up to

3

pounds

waste composted

up to

24

gallons of water

have been saved
Community
Connect with a Nonprofit
I will connect with a local nonprofit, environmental or otherwise, and find out how I can get involved or become a member.
Water
Eco-friendly Gardening
I will plant native species, landscape with water-efficient plants, and use eco-friendly fertilizers.
Food
Whole Food Diet
I will enjoy 2 meal(s) per day free of processed foods.
Simplicity
De-Clutter my Home
I will de-clutter, clean, and donate or recycle unneeded items in my home.
Community
Join my Neighborhood Association
I will join my neighborhood association or another local group.
Simplicity
Track my Purchases
I will maintain a record of all my purchases.
Transportation
Go by Bike
I will commute by bike 7 mile(s) per day and avoid sending up to 3.73 lbs of CO2 into Earth's atmosphere.
Food
Eat Meatless Meals
I will enjoy 3 meatless meal(s) per day.
Community
Volunteer in my Community
I will volunteer 2 hour(s) in my community.
Water
Conserve Toilet Water
I will save up to 12 gallons (45 L) of water a day by flushing only when necessary.
Transportation
Work from Home
I will work from home 1 day(s) to avoid my commute's carbon output.
Food
Weekly Meal Planning
I will reduce food waste and save money by planning a weekly menu, only buying the ingredients I need.
Simplicity
Support a Sharing Economy
I will create or support a sharing economy with family, friends, and neighbors.
Nature
Go for a Daily Walk
I will take a 25-minute walk outside each day.
Waste
Compost Food Waste
I will avoid sending .69 lbs (.31 kg) of food waste to the landfill per day.
Community
Raise Money for a Nonprofit
I will raise money to support Northwest Earth Institute or another nonprofit.
Food
Join a Local CSA
I will sign up for a local CSA (consumer-supported agriculture).
Simplicity
Go for a Daily Walk
I will take a walk each day.
Waste
Use a Reusable Mug
I will avoid sending 3 disposable cup(s) to the landfill per day.