October 14 - October 28, 2016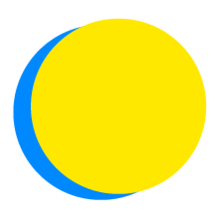 Sage Benson
POINTS TOTAL
0

TODAY

0

THIS WEEK

401

TOTAL
participant impact
UP TO

135

minutes

spent outdoors
Simplicity
Eat Mindfully
I will eat all of my meals without distractions, e.g., phone, computer, TV, or newspaper.
Food
Smart Seafood Choices
I will visit seafoodwatch.org or download the app and commit to making better seafood choices for a healthier ocean.
Food
Buy from a Farmers Market
I will purchase produce and meat from a local farmers market or food co-op.
Simplicity
Work-Life Balance
I will not work more than 8 hour days each day.
Food
Animal-free diet
I will adopt a diet free of animal products.
Nature
Explore my Area
I will explore at least one new hiking trail or nature walk in my area.
Nature
Go for a Daily Walk
I will take a 15-minute walk outside each day.
Waste
Avoid Disposables
I will not use any disposable plates, cups, or cutlery.
Food
Watch a Documentary
I will watch a documentary film about food with family and friends and talk about what we learned.
Health
Happiness
I will write down three things every day for two weeks that I am grateful for or send one email every day thanking or praising someone.
Community
Join my Neighborhood Association
I will join my neighborhood association or another local group.
Waste
Go Paperless
I will reduce the amount of paper mail that I receive by opting into paperless billing and/or unsubscribing from catalogs.
Waste
Find Local Recycling Depots
I will find out where to recycle the recyclable items that I can't put in my curbside bin.
Food
Try a New Way to Prep
I will try a new method of food preparation, such as canning, pickling, or baking bread.
Reflection, encouragement, and relationship building are all important aspects of getting a new habit to stick.
Share thoughts, encourage others, and reinforce positive new habits on the Feed.
To get started, share "your why." Why did you join the challenge and choose the actions you did?
---

Bonus of being vegan for this challenge is that I have a reason to say no to all the sugary treats that seems to be everywhere. :)

---

It was pretty hard to pass up on the Voodoo doughnuts at work today...but I did it for the challenge! Happy to say that my streak of eating an animal-product free diet is still going strong. :)