October 14 - October 28, 2016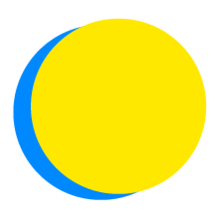 Scott Benz
Points Total
0

Today

0

This Week

345

Total
Participant Impact
up to

3.0

plastic bottles

not sent to the landfill

up to

0.7

pounds

waste composted
Waste
Use Reusable Bags
I will not accept any disposable bags when making purchases.
Energy
Use an Energy Meter
I will use an energy meter to monitor my energy use and identify opportunities to save power.
Waste
Start Composting
I will start a compost collection at home, work, or school.
Waste
Needs vs. Wants
I will adopt a "Needs Vs. Wants" approach and only buy things I need.
Waste
Recycle all Recyclable Materials
I will recycle all materials that are accepted by local haulers or drop stations in my community.
Waste
Compost Food Waste
I will avoid sending .69 lbs (.31 kg) of food waste to the landfill per day.
Energy
Consider Switching to an Electric Vehicle
Research or test drive an electric car or bike.
Energy
Disable Screen Savers
I will disable screen savers and will put the computer to sleep instead, saving up to 28% % more energy.
Energy
Choose Clean/Renewable Energy
I will sign up for my utility company's clean/renewable energy option.
Waste
Use a Reusable Water Bottle
I will keep 3 disposable plastic bottle(s) from entering the waste stream.
Energy
Switch to Cold Water
I will switch to washing my clothes in cold water, saving up to 1,600 lbs of C02 over the course of the next year.
Energy
Heat and Cool Naturally
I will naturally heat and cool my house, office, or dorm room by opening or closing my windows, curtains, and blinds, and by using fans.