October 14 - October 28, 2016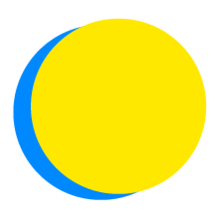 Balasubramanya Bhat
Points Total
0

Today

0

This Week

10

Total
Health
Take Control
Develop a plan with my medical professionals to achieve my best health and live my life to the fullest.
Nature
Do Nature Activities
I will engage in nature-based activities with my kid(s) for 10 minute(s) each day. (This can be anything from going on a walk or hike, to noticing the leaves changing color, to reading a book with nature themes.)
Energy
Switch to Cold Water
I will switch to washing my clothes in cold water, saving up to 1,600 lbs of C02 over the course of the next year.
Health
Go Get a Check Up
I will make an appointment for my annual physical.
Transportation
Just Drive Less
I will cut my car trip mileage by only taking necessary trips.
Nature
Eat Meals Outside
I will eat 0 meal(s) outside each day.
Transportation
Use Public Transit
I will use public transit 44 mile(s) per day and avoid sending up to (___) lbs of CO2 into Earth's atmosphere.
Water
Brush My Teeth Without Running Water
I will save up to 8 gallons (30 L) of water each day by turning it off while brushing my teeth.
Energy
Online Energy Audit
I will complete an online energy audit of my home, office, or dorm room and identify my next steps for saving energy.
Nature
Leave No Trace
I will practice the seven principles of leave no trace when doing nature activities alone or with family and friends.
Nature
Spend Time Outside
I will replace 30 minute(s) per day typically spent inside (computer time, watching television, etc.) with quality time outside.
Health
Know My Health
I will get my Core Four Biometrics tests (blood pressure, cholesterol, blood sugar and BMI).
Nature
Keep a Nature Journal
I will journal each day about my experiences in nature.
Nature
Enjoy the Sunrise/Sunset
I will enjoy the sunrise and/or sunset each day.
Health
Healthy Sleep
I will commit to getting 30 more minute(s) of sleep each night to achieve at least 7 hours per night.
Energy
Turn it off
I will keep lights, electronics, and appliances turned off when not using them.
Energy
Choose LED Bulbs
I will replace 3 incandescent lightbulb(s) with Energy Star-certified LED bulbs, saving up to $14 per fixture per year.
Health
Eliminate Toxic Plastics
I will avoid buying toxic plastics, including polycarbonate, polystyrene and polyvinyl.
Health
More Fruits And Veggies
I will eat a heart healthy diet by adding 2 cups of fruits and vegetables each day to achieve at least 4 cups per day.
Water
5-Minute Showers
I will save up to 20 gallons (75 L) of water each day.
Water
Insulate Water Pipes and Water Heater
I will avoid wasting water while waiting for the shower or sink to heat up.
Nature
Join an Outdoor Project
I will join an outdoor restoration project in my community.
Nature
Practice Gratitude for Earth
I will spend 10 minute(s) per day outside, practicing gratitude (prayer, meditation, journaling, etc.) for Earth and the nature surrounding me.
Health
Support Pollution Reduction
I will learn about water and air quality issues in my area, how they are impacting human and environmental health, and how I can help.
Health
Join A Quit-Smoking Program
I will join a smoking cessation program and post my daily progress on my EcoChallenge feed.
Transportation
Walk Instead
I will walk 3 mile(s) per day instead of driving and avoid sending up to (___) lbs of CO2 into Earth's atmosphere.
Water
Use Reusable Bottles
I will use a reusable bottle and stop purchasing bottled water, saving 1 disposable plastic bottle(s) a day.
Nature
Go for a Daily Walk
I will take a 5-minute walk outside each day.
Health
Exercise Daily
I will exercise daily for 10 minute(s) per day for two weeks.
Energy
Power Down the Computer
I will power down my computer and monitor when not using it for more than 2 hours, saving up to (1.1) lbs of CO2 per day that I do this.