October 14 - October 28, 2016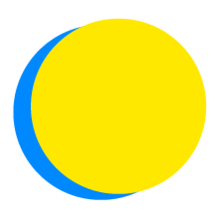 Brittany Bragg
Points Total
0

Today

0

This Week

560

Total
Participant Impact
up to

48

meatless or vegan meals

consumed

up to

24

disposable cups

not sent to the landfill

up to

120

plastic bottles

not sent to the landfill

up to

8.3

pounds

waste composted

up to

217

gallons of water

have been saved

up to

1.0

conversations

with people
Food
Eat Meatless Meals
I will enjoy 4 meatless meal(s) per day.
Waste
Use a Reusable Water Bottle
I will keep 5 disposable plastic bottle(s) from entering the waste stream.
Waste
Compost Food Waste
I will avoid sending .69 lbs (.31 kg) of food waste to the landfill per day.
Waste
Needs vs. Wants
I will adopt a "Needs Vs. Wants" approach and only buy things I need.
Health
Audit Toxic Products In My Home
I will research toxic chemicals found in cleaning supplies and personal care products and remove them from my home.
Health
Go Get a Check Up
I will make an appointment for my annual physical.
Health
Exercise Daily
I will exercise daily for 20 minute(s) per day for two weeks.
Nature
Explore my Area
I will explore at least one new hiking trail or nature walk in my area.
Waste
Use Reusable Bags
I will not accept any disposable bags when making purchases.
Community
Share my Actions
I will make my environmental actions visible with a lawn sign or bumper sticker, or by posting to my social media networks.
Food
Whole Food Diet
I will enjoy 2 meal(s) per day free of processed foods.
Health
Eliminate Toxic Plastics
I will avoid buying toxic plastics, including polycarbonate, polystyrene and polyvinyl.
Nature
Go for a Daily Walk
I will take a 10-minute walk outside each day.
Community
Sign a Petition
I will sign a petition in support of an environmental or social initiative in my state.
Food
Buy from a Farmers Market
I will purchase produce and meat from a local farmers market or food co-op.
Water
Brush My Teeth Without Running Water
I will save up to 8 gallons (30 L) of water each day by turning it off while brushing my teeth.
Community
Talk to my Friends
I will decide which social or environmental issue in my community is most important to me and tell 1 friends per day about the issue.
Food
Animal-free diet
I will adopt a diet free of animal products.
Water
Install a Toilet Tank Bank
I will reduce the amount of water flushed and save up to 11 gallons (41 L) of water per day.
Waste
Find Local Recycling Depots
I will find out where to recycle the recyclable items that I can't put in my curbside bin.
Food
Watch a Documentary
I will watch a documentary film about food with family and friends and talk about what we learned.
Waste
Avoid Disposables
I will not use any disposable plates, cups, or cutlery.
Health
Support Pollution Reduction
I will learn about water and air quality issues in my area, how they are impacting human and environmental health, and how I can help.
Waste
Use a Reusable Mug
I will avoid sending 2 disposable cup(s) to the landfill per day.
Food
Say No to Seafood
I will not eat seafood.
Water
Use Reusable Bottles
I will use a reusable bottle and stop purchasing bottled water, saving 5 disposable plastic bottle(s) a day.
Water
Eco-friendly Gardening
I will plant native species, landscape with water-efficient plants, and use eco-friendly fertilizers.
Water
Mulch the Base of Trees and Plants
I will prevent water runoff and increase absorbency by mulching the base of plants and trees at my home or work.
Energy
Heat and Cool Naturally
I will naturally heat and cool my house, office, or dorm room by opening or closing my windows, curtains, and blinds, and by using fans.
Community
Connect with a Nonprofit
I will connect with a local nonprofit, environmental or otherwise, and find out how I can get involved or become a member.
Waste
Use Reusable Containers
I will only use reusable containers for my lunches at work or school.
Food
Advocate for more Food Options
I will advocate for local and/or organic food options at work or on campus.
Waste
Recycle all Recyclable Materials
I will recycle all materials that are accepted by local haulers or drop stations in my community.