October 14 - October 28, 2016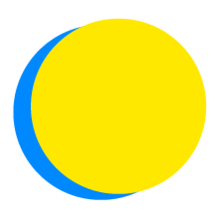 michelle Brenes Lundberg
POINTS TOTAL
0

TODAY

0

THIS WEEK

281

TOTAL
participant impact
UP TO

20

gallons of water

have been saved

UP TO

45

minutes

of additional sleep

UP TO

30

minutes

spent outdoors

UP TO

1.0

organic meal

consumed

UP TO

2.0

plastic bottles

not sent to the landfill
Simplicity
Eat Mindfully
I will eat all of my meals without distractions, e.g., phone, computer, TV, or newspaper.
Simplicity
Work-Life Balance
I will not work more than 8 hour days each day.
Energy
Power Down the Computer
I will power down my computer and monitor when not using it for more than 2 hours, saving up to (1.1) lbs of CO2 per day that I do this.
Community
Sign a Petition
I will sign a petition in support of an environmental or social initiative in my state.
Food
Locally-Sourced Meals
I will source 1 meal(s) per day from local producers.
Food
Whole Food Diet
I will enjoy 2 meal(s) per day free of processed foods.
Water
5-Minute Showers
I will save up to 20 gallons (75 L) of water each day.
Nature
Tend a Garden
I will tend to a garden each day, or work on starting one.
Transportation
Work from Home
I will work from home 1 day(s) to avoid my commute's carbon output.
Food
Cook New Recipes
I will cook a new recipe every day that features organic and/or local ingredients.
Transportation
Go by Bike
I will commute by bike 8 mile(s) per day and avoid sending up to 6.59 lbs of CO2 into Earth's atmosphere.
Nature
Practice Gratitude for Earth
I will spend 15 minute(s) per day outside, practicing gratitude (prayer, meditation, journaling, etc.) for Earth and the nature surrounding me.
Water
Use Reusable Bottles
I will use a reusable bottle and stop purchasing bottled water, saving 2 disposable plastic bottle(s) a day.
Water
Mulch the Base of Trees and Plants
I will prevent water runoff and increase absorbency by mulching the base of plants and trees at my home or work.
Energy
Choose Clean/Renewable Energy
I will sign up for my utility company's clean/renewable energy option.
Energy
Heat and Cool Naturally
I will naturally heat and cool my house, office, or dorm room by opening or closing my windows, curtains, and blinds, and by using fans.
Simplicity
De-Clutter my Home
I will de-clutter, clean, and donate or recycle unneeded items in my home.
Energy
Choose LED Bulbs
I will replace 0 incandescent lightbulb(s) with Energy Star-certified LED bulbs, saving up to $14 per fixture per year.
Health
Exercise Daily
I will exercise daily for 15 minute(s) per day for two weeks.
Transportation
Use Public Transit
I will use public transit 2 mile(s) per day and avoid sending up to 0.47 lbs of CO2 into Earth's atmosphere.
Nature
Do Nature Activities
I will engage in nature-based activities with my kid(s) for 15 minute(s) each day. (This can be anything from going on a walk or hike, to noticing the leaves changing color, to reading a book with nature themes.)
Water
Brush My Teeth Without Running Water
I will save up to 8 gallons (30 L) of water each day by turning it off while brushing my teeth.
Nature
Explore my Area
I will explore at least one new hiking trail or nature walk in my area.
Water
Conserve Toilet Water
I will save up to 12 gallons (45 L) of water a day by flushing only when necessary.
Energy
Switch to Cold Water
I will switch to washing my clothes in cold water, saving up to 1,600 lbs of C02 over the course of the next year.
Nature
Spend Time Outside
I will replace 15 minute(s) per day typically spent inside (computer time, watching television, etc.) with quality time outside.
Health
Happiness
I will write down three things every day for two weeks that I am grateful for or send one email every day thanking or praising someone.
Health
Know My Health
I will get my Core Four Biometrics tests (blood pressure, cholesterol, blood sugar and BMI).
Energy
Turn it off
I will keep lights, electronics, and appliances turned off when not using them.
Nature
Leave No Trace
I will practice the seven principles of leave no trace when doing nature activities alone or with family and friends.
Community
Volunteer in my Community
I will volunteer 4 hour(s) in my community.
Water
Eco-friendly Gardening
I will plant native species, landscape with water-efficient plants, and use eco-friendly fertilizers.
Food
Choose Organic Ingredients
I will enjoy 1 meal(s) cooked with organic ingredients per day.
Food
Smart Seafood Choices
I will visit seafoodwatch.org or download the app and commit to making better seafood choices for a healthier ocean.
Food
Weekly Meal Planning
I will reduce food waste and save money by planning a weekly menu, only buying the ingredients I need.
Health
Healthy Sleep
I will commit to getting 45 more minute(s) of sleep each night to achieve at least 7 hours per night.
Reflection, encouragement, and relationship building are all important aspects of getting a new habit to stick.
Share thoughts, encourage others, and reinforce positive new habits on the Feed.
To get started, share "your why." Why did you join the challenge and choose the actions you did?