October 14 - October 28, 2016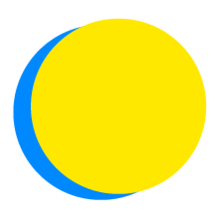 Angelica Casimiro
Points Total
0

Today

0

This Week

151

Total
Participant Impact
up to

1

pounds of CO2

have been saved

up to

3

organic meals

consumed

up to

12

plastic bottles

not sent to the landfill

up to

0

pounds

waste composted
Waste
Compost Food Waste
I will avoid sending .69 lbs (.31 kg) of food waste to the landfill per day.
Community
Share my Actions
I will make my environmental actions visible with a lawn sign or bumper sticker, or by posting to my social media networks.
Community
Volunteer in my Community
I will volunteer 2 hour(s) in my community.
Nature
Tend a Garden
I will tend to a garden each day, or work on starting one.
Community
Connect with a Nonprofit
I will connect with a local nonprofit, environmental or otherwise, and find out how I can get involved or become a member.
Health
More Fruits And Veggies
I will eat a heart healthy diet by adding 2 cups of fruits and vegetables each day to achieve at least 4 cups per day.
Nature
Go for a Daily Walk
I will take a 15-minute walk outside each day.
Waste
Needs vs. Wants
I will adopt a "Needs Vs. Wants" approach and only buy things I need.
Nature
Spend Time Outside
I will replace 30 minute(s) per day typically spent inside (computer time, watching television, etc.) with quality time outside.
Energy
Power Down the Computer
I will power down my computer and monitor when not using it for more than 2 hours, saving up to (1.1) lbs of CO2 per day that I do this.
Waste
Use Reusable Bags
I will not accept any disposable bags when making purchases.
Energy
Disable Screen Savers
I will disable screen savers and will put the computer to sleep instead, saving up to 28% % more energy.
Transportation
Just Drive Less
I will cut my car trip mileage by only taking necessary trips.
Water
Eco-friendly Gardening
I will plant native species, landscape with water-efficient plants, and use eco-friendly fertilizers.
Food
Choose Organic Ingredients
I will enjoy 3 meal(s) cooked with organic ingredients per day.
Water
Use Reusable Bottles
I will use a reusable bottle and stop purchasing bottled water, saving 4 disposable plastic bottle(s) a day.
Food
Weekly Meal Planning
I will reduce food waste and save money by planning a weekly menu, only buying the ingredients I need.
Food
Try a New Way to Prep
I will try a new method of food preparation, such as canning, pickling, or baking bread.
Water
Brush My Teeth Without Running Water
I will save up to 8 gallons (30 L) of water each day by turning it off while brushing my teeth.
Water
5-Minute Showers
I will save up to 20 gallons (75 L) of water each day.