October 14 - October 28, 2016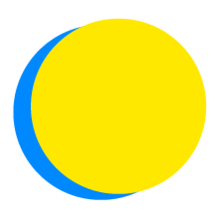 Thomas Clouqueur
Points Total
0

Today

0

This Week

420

Total
Participant Impact
up to

1.0

meatless or vegan meals

consumed

up to

40

miles

traveled by carpool

up to

6.5

pounds of CO2

have been saved

up to

2.0

disposable cups

not sent to the landfill

up to

0.2

pounds of paper

have been saved

up to

2.0

plastic bottles

not sent to the landfill

up to

0.7

pounds

waste composted

up to

274

gallons of water

have been saved

up to

10

minutes

of additional sleep

up to

15

minutes

spent outdoors
Waste
Use Reusable Bags
I will not accept any disposable bags when making purchases.
Waste
Compost Food Waste
I will avoid sending .69 lbs (.31 kg) of food waste to the landfill per day.
Waste
Use a Reusable Mug
I will avoid sending 2 disposable cup(s) to the landfill per day.
Energy
Turn it off
I will keep lights, electronics, and appliances turned off when not using them.
Waste
Choose Two-Sided Printing
I will save up to .21 lbs (.09 kg) of paper per day by switching from one-sided printing to two-sided at work.
Transportation
Work from Home
I will work from home 1 day(s) to avoid my commute's carbon output.
Health
Healthy Sleep
I will commit to getting 10 more minute(s) of sleep each night to achieve at least 7 hours per night.
Waste
Use a Reusable Water Bottle
I will keep 1 disposable plastic bottle(s) from entering the waste stream.
Simplicity
Limit Social Media
I will limit my social media use to once per day.
Health
Avoid Refined Sugar
I will adopt a diet free of refined sugars, which eliminates sweetened beverages, candy, and processed foods.
Simplicity
Buy Only What I Need
I will not buy anything except items required for health and safety.
Energy
Adjust the Thermostat
I will adjust my thermostat down 2 degrees from usual when I use the heat, and up 2 degrees when I use air conditioning.
Nature
Spend Time Outside
I will replace 15 minute(s) per day typically spent inside (computer time, watching television, etc.) with quality time outside.
Waste
Recycle all Recyclable Materials
I will recycle all materials that are accepted by local haulers or drop stations in my community.
Community
Volunteer in my Community
I will volunteer 1 hour(s) in my community.
Water
Install a Low-Flow Showerhead
I will save up to 15 gallons (56 L) of water a day.
Health
More Fruits And Veggies
I will eat a heart healthy diet by adding 1 cups of fruits and vegetables each day to achieve at least 4 cups per day.
Food
Eat Meatless Meals
I will enjoy 1 meatless meal(s) per day.
Water
Install a Toilet Tank Bank
I will reduce the amount of water flushed and save up to 11 gallons (41 L) of water per day.
Waste
Needs vs. Wants
I will adopt a "Needs Vs. Wants" approach and only buy things I need.
Nature
Leave No Trace
I will practice the seven principles of leave no trace when doing nature activities alone or with family and friends.
Water
Brush My Teeth Without Running Water
I will save up to 8 gallons (30 L) of water each day by turning it off while brushing my teeth.
Waste
Start Composting
I will start a compost collection at home, work, or school.
Energy
Replace Manual Thermostats
I will replace manual thermostats with programmable ones.
Water
Collect Rain Water
I will create a rain garden or bioswale, or use rain barrels to collect water for outdoor watering needs.
Water
Use Reusable Bottles
I will use a reusable bottle and stop purchasing bottled water, saving 1 disposable plastic bottle(s) a day.
Water
Insulate Water Pipes and Water Heater
I will avoid wasting water while waiting for the shower or sink to heat up.
Food
Join a Local CSA
I will sign up for a local CSA (consumer-supported agriculture).
Water
Conserve Toilet Water
I will save up to 12 gallons (45 L) of water a day by flushing only when necessary.
Transportation
Try Carpooling
I will commute by carpool 40 mile(s) per day and avoid sending up to (___) lbs of CO2 into Earth's atmosphere.
Water
5-Minute Showers
I will save up to 20 gallons (75 L) of water each day.
Simplicity
Disconnect from Email
I will disconnect from my email when not at work.
Energy
Power Down the Computer
I will power down my computer and monitor when not using it for more than 2 hours, saving up to (1.1) lbs of CO2 per day that I do this.
Waste
Avoid Disposables
I will not use any disposable plates, cups, or cutlery.
Simplicity
Support a Sharing Economy
I will create or support a sharing economy with family, friends, and neighbors.