October 14 - October 28, 2016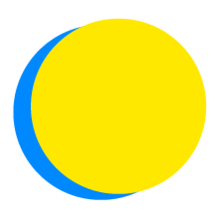 Josien Croezen
"Go Greener!"
POINTS TOTAL
0

TODAY

0

THIS WEEK

21

TOTAL
participant impact
UP TO

1.0

locally sourced meal

consumed

UP TO

2.0

miles

traveled by bike

UP TO

6.0

plastic bottles

not sent to the landfill

UP TO

1.1

pounds of CO2

have been saved

UP TO

0.2

pounds of paper

have been saved
Simplicity
Less Screen Time
I will replace 30 minute(s) of screen time per day with other activities.
Waste
Choose Two-Sided Printing
I will save up to .21 lbs (.09 kg) of paper per day by switching from one-sided printing to two-sided at work.
Nature
Spend Time Outside
I will replace 15 minute(s) per day typically spent inside (computer time, watching television, etc.) with quality time outside.
Energy
Turn it off
I will keep lights, electronics, and appliances turned off when not using them.
Waste
Use Reusable Bags
I will not accept any disposable bags when making purchases.
Water
Conserve Toilet Water
I will save up to 12 gallons (45 L) of water a day by flushing only when necessary.
Food
Zero-Waste Cooking
I will cook 3 meal(s) with zero waste each day.
Water
Brush My Teeth Without Running Water
I will save up to 8 gallons (30 L) of water each day by turning it off while brushing my teeth.
Water
Use Reusable Bottles
I will use a reusable bottle and stop purchasing bottled water, saving 3 disposable plastic bottle(s) a day.
Simplicity
Buy Only What I Need
I will not buy anything except items required for health and safety.
Simplicity
Limit Social Media
I will limit my social media use to once per day.
Energy
Use an Energy Meter
I will use an energy meter to monitor my energy use and identify opportunities to save power.
Community
Talk to my Friends
I will decide which social or environmental issue in my community is most important to me and tell 1 friends per day about the issue.
Community
Sign a Petition
I will sign a petition in support of an environmental or social initiative in my state.
Food
Buy from a Farmers Market
I will purchase produce and meat from a local farmers market or food co-op.
Transportation
Go by Bike
I will commute by bike 2 mile(s) per day and avoid sending up to 0.0 lbs of CO2 into Earth's atmosphere.
Nature
Leave No Trace
I will practice the seven principles of leave no trace when doing nature activities alone or with family and friends.
Food
Weekly Meal Planning
I will reduce food waste and save money by planning a weekly menu, only buying the ingredients I need.
Waste
Use a Reusable Mug
I will avoid sending 1 disposable cup(s) to the landfill per day.
Health
Healthy Sleep
I will commit to getting 30 more minute(s) of sleep each night to achieve at least 7 hours per night.
Community
Volunteer in my Community
I will volunteer 8 hour(s) in my community.
Energy
Power Down the Computer
I will power down my computer and monitor when not using it for more than 2 hours, saving up to (1.1) lbs of CO2 per day that I do this.
Simplicity
Eat Mindfully
I will eat all of my meals without distractions, e.g., phone, computer, TV, or newspaper.
Nature
Go for a Daily Walk
I will take a 15-minute walk outside each day.
Waste
Use a Reusable Water Bottle
I will keep 3 disposable plastic bottle(s) from entering the waste stream.
Food
Locally-Sourced Meals
I will source 1 meal(s) per day from local producers.
Energy
Adjust the Thermostat
I will adjust my thermostat down 2 degrees from usual when I use the heat, and up 2 degrees when I use air conditioning.
Reflection, encouragement, and relationship building are all important aspects of getting a new habit to stick.
Share thoughts, encourage others, and reinforce positive new habits on the Feed.
To get started, share "your why." Why did you join the challenge and choose the actions you did?