October 14 - October 28, 2016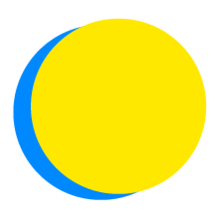 Mary Jo D'Orazio
Points Total
0

Today

0

This Week

10

Total
Nature
Leave No Trace
I will practice the seven principles of leave no trace when doing nature activities alone or with family and friends.
Waste
Choose Two-Sided Printing
I will save up to .21 lbs (.09 kg) of paper per day by switching from one-sided printing to two-sided at work.
Water
Use Reusable Bottles
I will use a reusable bottle and stop purchasing bottled water, saving 2 disposable plastic bottle(s) a day.
Water
Fix Leaky Faucets
I will fix faucets that have been wasting up to 9 gallons (34 L) of water per faucet per day.
Nature
Enjoy the Sunrise/Sunset
I will enjoy the sunrise and/or sunset each day.
Water
Conserve Toilet Water
I will save up to 12 gallons (45 L) of water a day by flushing only when necessary.
Waste
Use Reusable Containers
I will only use reusable containers for my lunches at work or school.
Nature
Go for a Daily Walk
I will take a 20-minute walk outside each day.
Waste
Use Reusable Bags
I will not accept any disposable bags when making purchases.
Waste
Use a Reusable Water Bottle
I will keep 2 disposable plastic bottle(s) from entering the waste stream.
Waste
Use a Reusable Mug
I will avoid sending 1 disposable cup(s) to the landfill per day.
Waste
Needs vs. Wants
I will adopt a "Needs Vs. Wants" approach and only buy things I need.
Waste
Avoid Disposables
I will not use any disposable plates, cups, or cutlery.
Waste
Recycle all Recyclable Materials
I will recycle all materials that are accepted by local haulers or drop stations in my community.
Water
Brush My Teeth Without Running Water
I will save up to 8 gallons (30 L) of water each day by turning it off while brushing my teeth.