October 14 - October 28, 2016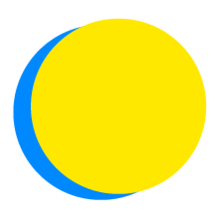 Justin Dittmann
Points Total
0

Today

0

This Week

565

Total
Participant Impact
up to

112

miles

traveled by bike

up to

176

pounds of CO2

have been saved

up to

42

disposable cups

not sent to the landfill

up to

2.9

pounds of paper

have been saved

up to

56

plastic bottles

not sent to the landfill

up to

238

gallons of water

have been saved

up to

560

minutes

spent exercising
Health
Exercise Daily
I will exercise daily for 40 minute(s) per day for two weeks.
Waste
Use Reusable Containers
I will only use reusable containers for my lunches at work or school.
Food
Watch a Documentary
I will watch a documentary film about food with family and friends and talk about what we learned.
Energy
Replace Manual Thermostats
I will replace manual thermostats with programmable ones.
Waste
Use a Reusable Mug
I will avoid sending 3 disposable cup(s) to the landfill per day.
Water
Use Reusable Bottles
I will use a reusable bottle and stop purchasing bottled water, saving 2 disposable plastic bottle(s) a day.
Energy
Power Down the Computer
I will power down my computer and monitor when not using it for more than 2 hours, saving up to (1.1) lbs of CO2 per day that I do this.
Simplicity
Disconnect from Email
I will disconnect from my email when not at work.
Waste
Choose Two-Sided Printing
I will save up to .21 lbs (.09 kg) of paper per day by switching from one-sided printing to two-sided at work.
Energy
Turn it off
I will keep lights, electronics, and appliances turned off when not using them.
Food
Cook New Recipes
I will cook a new recipe every day that features organic and/or local ingredients.
Energy
Adjust the Thermostat
I will adjust my thermostat down 2 degrees from usual when I use the heat, and up 2 degrees when I use air conditioning.
Simplicity
Limit Social Media
I will limit my social media use to once per day.
Water
Fix Leaky Faucets
I will fix faucets that have been wasting up to 9 gallons (34 L) of water per faucet per day.
Energy
Upgrade Heating & Cooling Units
I will replace inefficient heating and cooling units.
Energy
Use an Energy Meter
I will use an energy meter to monitor my energy use and identify opportunities to save power.
Health
Go Get a Check Up
I will make an appointment for my annual physical.
Energy
Upgrade my Windows
I will upgrade the windows or weatherstripping in my home or office to reduce air leaks and save on energy costs.
Water
Brush My Teeth Without Running Water
I will save up to 8 gallons (30 L) of water each day by turning it off while brushing my teeth.
Water
Install a Low-Flow Showerhead
I will save up to 15 gallons (56 L) of water a day.
Food
Say No to Seafood
I will not eat seafood.
Waste
Use a Reusable Water Bottle
I will keep 2 disposable plastic bottle(s) from entering the waste stream.
Energy
Disable Screen Savers
I will disable screen savers and will put the computer to sleep instead, saving up to 28% % more energy.
Energy
Switch to Cold Water
I will switch to washing my clothes in cold water, saving up to 1,600 lbs of C02 over the course of the next year.
Food
Weekly Meal Planning
I will reduce food waste and save money by planning a weekly menu, only buying the ingredients I need.
Transportation
Go by Bike
I will commute by bike 8 mile(s) per day and avoid sending up to (___) lbs of CO2 into Earth's atmosphere.
Waste
Use Reusable Bags
I will not accept any disposable bags when making purchases.
Simplicity
Work-Life Balance
I will not work more than 8 hour days each day.