October 14 - October 28, 2016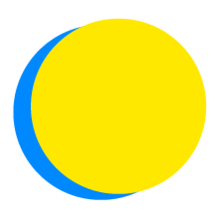 Will Elias
Points Total
0

Today

0

This Week

95

Total
Participant Impact
up to

1.0

miles

traveled by bike

up to

1.1

pounds of CO2

have been saved

up to

60

minutes

not spent in front of a screen

up to

15

minutes

spent outdoors
Transportation
Go by Bike
I will commute by bike 1 mile(s) per day and avoid sending up to (___) lbs of CO2 into Earth's atmosphere.
Simplicity
Less Screen Time
I will replace 60 minute(s) of screen time per day with other activities.
Health
More Fruits And Veggies
I will eat a heart healthy diet by adding 2 cups of fruits and vegetables each day to achieve at least 4 cups per day.
Simplicity
De-Clutter my Home
I will de-clutter, clean, and donate or recycle unneeded items in my home.
Nature
Leave No Trace
I will practice the seven principles of leave no trace when doing nature activities alone or with family and friends.
Simplicity
Eat Mindfully
I will eat all of my meals without distractions, e.g., phone, computer, TV, or newspaper.
Simplicity
Limit Social Media
I will limit my social media use to once per day.
Food
Eat Meatless Meals
I will enjoy 2 meatless meal(s) per day.
Simplicity
Go for a Daily Walk
I will take a walk each day.
Nature
Go for a Daily Walk
I will take a 15-minute walk outside each day.
Food
Buy from a Farmers Market
I will purchase produce and meat from a local farmers market or food co-op.
Energy
Turn it off
I will keep lights, electronics, and appliances turned off when not using them.
Nature
Spend Time Outside
I will replace 20 minute(s) per day typically spent inside (computer time, watching television, etc.) with quality time outside.
Water
Use Reusable Bottles
I will use a reusable bottle and stop purchasing bottled water, saving 6 disposable plastic bottle(s) a day.
Water
Brush My Teeth Without Running Water
I will save up to 8 gallons (30 L) of water each day by turning it off while brushing my teeth.
Waste
Use Reusable Bags
I will not accept any disposable bags when making purchases.
Waste
Use a Reusable Water Bottle
I will keep 5 disposable plastic bottle(s) from entering the waste stream.
Waste
Use a Reusable Mug
I will avoid sending 5 disposable cup(s) to the landfill per day.
Waste
Recycle all Recyclable Materials
I will recycle all materials that are accepted by local haulers or drop stations in my community.
Waste
Avoid Disposables
I will not use any disposable plates, cups, or cutlery.
Health
Eliminate Toxic Plastics
I will avoid buying toxic plastics, including polycarbonate, polystyrene and polyvinyl.
Nature
Explore my Area
I will explore at least one new hiking trail or nature walk in my area.