October 14 - October 28, 2016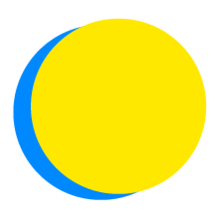 Roland Fernandes
POINTS TOTAL
0

TODAY

0

THIS WEEK

1,675

TOTAL
participant impact
UP TO

328

gallons of water

have been saved

UP TO

5.0

lightbulbs

replaced

UP TO

30

miles

traveled by bike

UP TO

900

miles

traveled by carpool

UP TO

900

minutes

of additional sleep

UP TO

30

plastic bottles

not sent to the landfill

UP TO

442

pounds of CO2

have been saved

UP TO

3.2

pounds of paper

have been saved
Energy
Replace Manual Thermostats
I will replace manual thermostats with programmable ones.
Food
Plant an Herb Garden
I will plant an herb garden in my home, workplace, or dorm room.
Energy
Consider Switching to an Electric Vehicle
Research or test drive an electric car or bike.
Health
Know My Health
I will get my Core Four Biometrics tests (blood pressure, cholesterol, blood sugar and BMI).
Energy
Disable Screen Savers
I will disable screen savers and will put the computer to sleep instead, saving up to 28% % more energy.
Community
Join my Neighborhood Association
I will join my neighborhood association or another local group.
Transportation
Advocate for Greener Vehicles
I will assess the vehicles used by my company or college and advocate for a purchasing policy focused on fuel-efficient vehicles.
Community
Host a House Party
I will host a house party to watch a movie or present a guest speaker on an issue that matters to me.
Food
Watch a Documentary
I will watch a documentary film about food with family and friends and talk about what we learned.
Transportation
Choose a Carbon Offset
If buying a plane ticket, I will also buy a carbon offset.
Food
Join a Local CSA
I will sign up for a local CSA (consumer-supported agriculture).
Energy
Choose Clean/Renewable Energy
I will sign up for my utility company's clean/renewable energy option.
Energy
Choose LED Bulbs
I will replace 5 incandescent lightbulb(s) with Energy Star-certified LED bulbs, saving up to $14 per fixture per year.
Simplicity
Work-Life Balance
I will not work more than 8 hour days each day.
Energy
Upgrade Heating & Cooling Units
I will replace inefficient heating and cooling units.
Energy
Upgrade my Windows
I will upgrade the windows or weatherstripping in my home or office to reduce air leaks and save on energy costs.
Community
Express my Support
I will find out who in my state makes decisions that impact the environment and express my support for more environmental actions.
Food
Say No to Seafood
I will not eat seafood.
Food
Try a New Way to Prep
I will try a new method of food preparation, such as canning, pickling, or baking bread.
Energy
Heat and Cool Naturally
I will naturally heat and cool my house, office, or dorm room by opening or closing my windows, curtains, and blinds, and by using fans.
Water
Insulate Water Pipes and Water Heater
I will avoid wasting water while waiting for the shower or sink to heat up.
Energy
Use an Energy Meter
I will use an energy meter to monitor my energy use and identify opportunities to save power.
Energy
Install Alternative Energy
I will install alternative energy systems, e.g., solar electric systems or solar water heaters.
Energy
Switch to Cold Water
I will switch to washing my clothes in cold water, saving up to 1,600 lbs of C02 over the course of the next year.
Water
Install a Low-Flow Showerhead
I will save up to 15 gallons (56 L) of water a day.
Nature
Explore my Area
I will explore at least one new hiking trail or nature walk in my area.
Health
Support Pollution Reduction
I will learn about water and air quality issues in my area, how they are impacting human and environmental health, and how I can help.
Food
Visit a Local Farm
I will visit a nearby farm to pick my own fruits and veggies.
Transportation
Car Share
I will sign up for a car-sharing service, or organize car sharing with my neighbors, to cut down on the number of vehicles on the road.
Waste
Go Paperless
I will reduce the amount of paper mail that I receive by opting into paperless billing and/or unsubscribing from catalogs.
Water
Mulch the Base of Trees and Plants
I will prevent water runoff and increase absorbency by mulching the base of plants and trees at my home or work.
Nature
Enjoy the Sunrise/Sunset
I will enjoy the sunrise and/or sunset each day.
Community
Share my Actions
I will make my environmental actions visible with a lawn sign or bumper sticker, or by posting to my social media networks.
Simplicity
Eat Mindfully
I will eat all of my meals without distractions, e.g., phone, computer, TV, or newspaper.
Simplicity
Track my Purchases
I will maintain a record of all my purchases.
Water
Install a Toilet Tank Bank
I will reduce the amount of water flushed and save up to 11 gallons (41 L) of water per day.
Food
Buy from a Farmers Market
I will purchase produce and meat from a local farmers market or food co-op.
Water
Brush My Teeth Without Running Water
I will save up to 8 gallons (30 L) of water each day by turning it off while brushing my teeth.
Transportation
Try Carpooling
I will commute by carpool 60 mile(s) per day and avoid sending up to 27.68 lbs of CO2 into Earth's atmosphere.
Transportation
Go by Bike
I will commute by bike 2 mile(s) per day and avoid sending up to 1.79 lbs of CO2 into Earth's atmosphere.
Waste
Avoid Disposables
I will not use any disposable plates, cups, or cutlery.
Waste
Use a Reusable Water Bottle
I will keep 2 disposable plastic bottle(s) from entering the waste stream.
Waste
Use Reusable Containers
I will only use reusable containers for my lunches at work or school.
Waste
Choose Two-Sided Printing
I will save up to .21 lbs (.09 kg) of paper per day by switching from one-sided printing to two-sided at work.
Health
Avoid Refined Sugar
I will adopt a diet free of refined sugars, which eliminates sweetened beverages, candy, and processed foods.
Waste
Needs vs. Wants
I will adopt a "Needs Vs. Wants" approach and only buy things I need.
Health
Healthy Sleep
I will commit to getting 60 more minute(s) of sleep each night to achieve at least 7 hours per night.
Reflection, encouragement, and relationship building are all important aspects of getting a new habit to stick.
Share thoughts, encourage others, and reinforce positive new habits on the Feed.
To get started, share "your why." Why did you join the challenge and choose the actions you did?