October 14 - October 28, 2016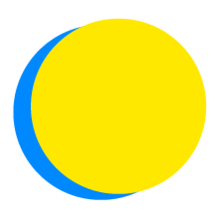 Ann Fisher
"Striving daily to "Make An Impact""
POINTS TOTAL
0

TODAY

0

THIS WEEK

326

TOTAL
participant impact
UP TO

10

hours

volunteered
Community
Connect with a Nonprofit
I will connect with a local nonprofit, environmental or otherwise, and find out how I can get involved or become a member.
Simplicity
De-Clutter my Home
I will de-clutter, clean, and donate or recycle unneeded items in my home.
Community
Volunteer in my Community
I will volunteer 10 hour(s) in my community.
Water
Insulate Water Pipes and Water Heater
I will avoid wasting water while waiting for the shower or sink to heat up.
Food
Weekly Meal Planning
I will reduce food waste and save money by planning a weekly menu, only buying the ingredients I need.
Simplicity
Buy Only What I Need
I will not buy anything except items required for health and safety.
Transportation
Just Drive Less
I will cut my car trip mileage by only taking necessary trips.
Nature
Enjoy the Sunrise/Sunset
I will enjoy the sunrise and/or sunset each day.
Simplicity
Eat Mindfully
I will eat all of my meals without distractions, e.g., phone, computer, TV, or newspaper.
Simplicity
Go for a Daily Walk
I will take a walk each day.
Community
Express my Support
I will find out who in my state makes decisions that impact the environment and express my support for more environmental actions.
Community
Help Others
I will offer to help 2 person(s) who are in need each day.
Reflection, encouragement, and relationship building are all important aspects of getting a new habit to stick.
Share thoughts, encourage others, and reinforce positive new habits on the Feed.
To get started, share "your why." Why did you join the challenge and choose the actions you did?