October 14 - October 28, 2016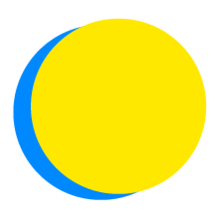 Andy Frichtl
POINTS TOTAL
0

TODAY

0

THIS WEEK

2,660

TOTAL
participant impact
UP TO

480

gallons of water

have been saved

UP TO

450

minutes

spent exercising

UP TO

10

pounds

waste composted

UP TO

16

pounds of CO2

have been saved

UP TO

3.2

pounds of paper

have been saved
Health
Exercise Daily
I will exercise daily for 30 minute(s) per day for two weeks.
Health
Avoid Refined Sugar
I will adopt a diet free of refined sugars, which eliminates sweetened beverages, candy, and processed foods.
Water
Conserve Toilet Water
I will save up to 12 gallons (45 L) of water a day by flushing only when necessary.
Energy
Power Down the Computer
I will power down my computer and monitor when not using it for more than 2 hours, saving up to (1.1) lbs of CO2 per day that I do this.
Energy
Turn it off
I will keep lights, electronics, and appliances turned off when not using them.
Waste
Compost Food Waste
I will avoid sending .69 lbs (.31 kg) of food waste to the landfill per day.
Water
5-Minute Showers
I will save up to 20 gallons (75 L) of water each day.
Waste
Choose Two-Sided Printing
I will save up to .21 lbs (.09 kg) of paper per day by switching from one-sided printing to two-sided at work.
Simplicity
Limit Social Media
I will limit my social media use to once per day.
Energy
Consider Switching to an Electric Vehicle
Research or test drive an electric car or bike.
Nature
Tend a Garden
I will tend to a garden each day, or work on starting one.
Reflection, encouragement, and relationship building are all important aspects of getting a new habit to stick.
Share thoughts, encourage others, and reinforce positive new habits on the Feed.
To get started, share "your why." Why did you join the challenge and choose the actions you did?
---

I requested the entire firm to participate in this event to help change their habits