October 14 - October 28, 2016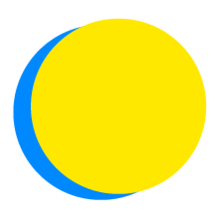 Vivek Girisan
Points Total
0

Today

0

This Week

1,585

Total
Participant Impact
up to

36

miles

traveled by bike

up to

6

phone calls

made to public officials or leaders

up to

46

pounds of CO2

have been saved

up to

14

disposable cups

not sent to the landfill

up to

960

minutes

spent exercising

up to

6

conversations

with people

up to

45

lightbulbs

replaced

up to

45

meatless or vegan meals

consumed

up to

45

organic meals

consumed

up to

30

minutes

spent outdoors

up to

3

pounds of paper

have been saved

up to

30

plastic bottles

not sent to the landfill

up to

960

minutes

not spent in front of a screen

up to

150

minutes

of additional sleep

up to

32

miles

traveled by foot

up to

10

pounds

waste composted

up to

152

gallons of water

have been saved
Simplicity
Support a Sharing Economy
I will create or support a sharing economy with family, friends, and neighbors.
Simplicity
Less Screen Time
I will replace 60 minute(s) of screen time per day with other activities.
Simplicity
De-Clutter my Home
I will de-clutter, clean, and donate or recycle unneeded items in my home.
Waste
Lobby for Reusables
I will lobby my workplace to have reusable dishes and silverware in order to minimize disposables.
Waste
Use a Reusable Water Bottle
I will keep 1 disposable plastic bottle(s) from entering the waste stream.
Simplicity
Buy Only What I Need
I will not buy anything except items required for health and safety.
Waste
Visit a Waste Management Facility
I will visit a local dump/transfer station, material recovery facility, and/or landfill to learn about the waste stream.
Waste
Go Paperless
I will reduce the amount of paper mail that I receive by opting into paperless billing and/or unsubscribing from catalogs.
Health
Happiness
I will write down three things every day for two weeks that I am grateful for or send one email every day thanking or praising someone.
Energy
Upgrade Heating & Cooling Units
I will replace inefficient heating and cooling units.
Waste
Personal Waste Audit
I will collect all of my unrecyclable, non-compostable trash with me to raise my awareness of how much I send to the landfill.
Energy
Disable Screen Savers
I will disable screen savers and will put the computer to sleep instead, saving up to 28% % more energy.
Waste
Buy Food and Water Only
I will not purchase anything but food and water.
Waste
Use Reusable Bags
I will not accept any disposable bags when making purchases.
Transportation
Go by Bike
I will commute by bike 2 mile(s) per day and avoid sending up to 0.82 lbs of CO2 into Earth's atmosphere.
Simplicity
Go for a Daily Walk
I will take a walk each day.
Health
Exercise Daily
I will exercise daily for 60 minute(s) per day for two weeks.
Waste
Choose Two-Sided Printing
I will save up to .21 lbs (.09 kg) of paper per day by switching from one-sided printing to two-sided at work.
Simplicity
Limit Social Media
I will limit my social media use to once per day.
Health
Eliminate Toxic Plastics
I will avoid buying toxic plastics, including polycarbonate, polystyrene and polyvinyl.
Food
Advocate for more Food Options
I will advocate for local and/or organic food options at work or on campus.
Waste
Compost Food Waste
I will avoid sending .69 lbs (.31 kg) of food waste to the landfill per day.
Transportation
Use Muscle Power
I will only use muscle-powered transportation.
Health
Support Pollution Reduction
I will learn about water and air quality issues in my area, how they are impacting human and environmental health, and how I can help.
Simplicity
Organize a Course
I will organize NWEI's discussion course 'Voluntary Simplicity' with my family, friends, coworkers, or classmates.
Health
Avoid Refined Sugar
I will adopt a diet free of refined sugars, which eliminates sweetened beverages, candy, and processed foods.
Energy
Install Alternative Energy
I will install alternative energy systems, e.g., solar electric systems or solar water heaters.
Health
Healthy Sleep
I will commit to getting 10 more minute(s) of sleep each night to achieve at least 7 hours per night.
Water
Brush My Teeth Without Running Water
I will save up to 8 gallons (30 L) of water each day by turning it off while brushing my teeth.
Energy
Online Energy Audit
I will complete an online energy audit of my home, office, or dorm room and identify my next steps for saving energy.
Food
Whole Food Diet
I will enjoy 3 meal(s) per day free of processed foods.
Waste
Use a Reusable Mug
I will avoid sending 1 disposable cup(s) to the landfill per day.
Waste
Start Composting
I will start a compost collection at home, work, or school.
Food
Eat Meatless Meals
I will enjoy 3 meatless meal(s) per day.
Food
Choose Organic Ingredients
I will enjoy 3 meal(s) cooked with organic ingredients per day.
Simplicity
Eat Mindfully
I will eat all of my meals without distractions, e.g., phone, computer, TV, or newspaper.
Energy
Adjust the Thermostat
I will adjust my thermostat down 2 degrees from usual when I use the heat, and up 2 degrees when I use air conditioning.
Health
Go Get a Check Up
I will make an appointment for my annual physical.
Health
More Fruits And Veggies
I will eat a heart healthy diet by adding 2 cups of fruits and vegetables each day to achieve at least 4 cups per day.
Water
Use Reusable Bottles
I will use a reusable bottle and stop purchasing bottled water, saving 1 disposable plastic bottle(s) a day.
Waste
Become a Master Recyler/Composter
I will sign up for a Master Recycler/Composter program in my area.
Transportation
Walk Instead
I will walk 2 mile(s) per day instead of driving and avoid sending up to 0.88 lbs of CO2 into Earth's atmosphere.
Energy
Choose Clean/Renewable Energy
I will sign up for my utility company's clean/renewable energy option.
Health
Audit Toxic Products In My Home
I will research toxic chemicals found in cleaning supplies and personal care products and remove them from my home.
Simplicity
Disconnect from Email
I will disconnect from my email when not at work.
Waste
Avoid Disposables
I will not use any disposable plates, cups, or cutlery.
Health
Know My Health
I will get my Core Four Biometrics tests (blood pressure, cholesterol, blood sugar and BMI).
Energy
Switch to Cold Water
I will switch to washing my clothes in cold water, saving up to 1,600 lbs of C02 over the course of the next year.
Energy
Organize a Course
I will organize one of NWEI's discussion courses, such as 'Powering a Bright Future', with family, friends, coworkers, or classmates.
Simplicity
Work-Life Balance
I will not work more than 8 hour days each day.
Transportation
Work from Home
I will work from home 4 day(s) to avoid my commute's carbon output.
Waste
Buy in Bulk
I will only purchase bulk food items and avoid all single-package items.
Energy
Upgrade my Windows
I will upgrade the windows or weatherstripping in my home or office to reduce air leaks and save on energy costs.
Transportation
Advocate for Greener Vehicles
I will assess the vehicles used by my company or college and advocate for a purchasing policy focused on fuel-efficient vehicles.
Simplicity
Track my Purchases
I will maintain a record of all my purchases.
Health
Take Control
Develop a plan with my medical professionals to achieve my best health and live my life to the fullest.
Energy
Heat and Cool Naturally
I will naturally heat and cool my house, office, or dorm room by opening or closing my windows, curtains, and blinds, and by using fans.
Energy
Power Down the Computer
I will power down my computer and monitor when not using it for more than 2 hours, saving up to (1.1) lbs of CO2 per day that I do this.
Waste
Use Reusable Containers
I will only use reusable containers for my lunches at work or school.
Simplicity
Have a Garage Sale
I will have a group garage sale with friends, family, and/or neighbors.
Food
Watch a Documentary
I will watch a documentary film about food with family and friends and talk about what we learned.
Energy
Consider Switching to an Electric Vehicle
Research or test drive an electric car or bike.
Energy
Choose LED Bulbs
I will replace 45 incandescent lightbulb(s) with Energy Star-certified LED bulbs, saving up to $14 per fixture per year.
Energy
Turn it off
I will keep lights, electronics, and appliances turned off when not using them.
Waste
Find Local Recycling Depots
I will find out where to recycle the recyclable items that I can't put in my curbside bin.
Energy
Use an Energy Meter
I will use an energy meter to monitor my energy use and identify opportunities to save power.
Waste
Recycle all Recyclable Materials
I will recycle all materials that are accepted by local haulers or drop stations in my community.
Community
Host a House Party
I will host a house party to watch a movie or present a guest speaker on an issue that matters to me.
Water
5-Minute Showers
I will save up to 20 gallons (75 L) of water each day.
Community
Pick up the Phone
I will make 2 phone call(s) per day to a public official or company to advocate community or planet-friendly policies.
Community
Talk to my Friends
I will decide which social or environmental issue in my community is most important to me and tell 2 friends per day about the issue.
Nature
Spend Time Outside
I will replace 30 minute(s) per day typically spent inside (computer time, watching television, etc.) with quality time outside.
Nature
Explore my Area
I will explore at least one new hiking trail or nature walk in my area.
Waste
Needs vs. Wants
I will adopt a "Needs Vs. Wants" approach and only buy things I need.
Waste
Set up Recycling
I will set up a recycling center at my workplace or school.