October 14 - October 28, 2016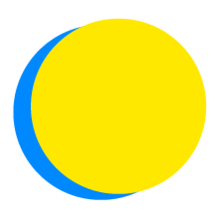 Tracy Hanvichid
Points Total
0

Today

0

This Week

325

Total
Participant Impact
up to

39

organic meals

consumed

up to

26

disposable cups

not sent to the landfill

up to

2.7

pounds of paper

have been saved

up to

65

plastic bottles

not sent to the landfill

up to

364

gallons of water

have been saved

up to

390

minutes

spent exercising

up to

780

minutes

spent outdoors
Waste
Use Reusable Containers
I will only use reusable containers for my lunches at work or school.
Waste
Avoid Disposables
I will not use any disposable plates, cups, or cutlery.
Waste
Use a Reusable Water Bottle
I will keep 3 disposable plastic bottle(s) from entering the waste stream.
Simplicity
De-Clutter my Home
I will de-clutter, clean, and donate or recycle unneeded items in my home.
Energy
Adjust the Thermostat
I will adjust my thermostat down 2 degrees from usual when I use the heat, and up 2 degrees when I use air conditioning.
Nature
Do Nature Activities
I will engage in nature-based activities with my kid(s) for 30 minute(s) each day. (This can be anything from going on a walk or hike, to noticing the leaves changing color, to reading a book with nature themes.)
Health
More Fruits And Veggies
I will eat a heart healthy diet by adding 2 cups of fruits and vegetables each day to achieve at least 4 cups per day.
Waste
Use a Reusable Mug
I will avoid sending 2 disposable cup(s) to the landfill per day.
Food
Try a New Way to Prep
I will try a new method of food preparation, such as canning, pickling, or baking bread.
Simplicity
Work-Life Balance
I will not work more than 8 hour days each day.
Simplicity
Buy Only What I Need
I will not buy anything except items required for health and safety.
Health
Happiness
I will write down three things every day for two weeks that I am grateful for or send one email every day thanking or praising someone.
Energy
Turn it off
I will keep lights, electronics, and appliances turned off when not using them.
Water
Use Reusable Bottles
I will use a reusable bottle and stop purchasing bottled water, saving 2 disposable plastic bottle(s) a day.
Food
Choose Organic Ingredients
I will enjoy 3 meal(s) cooked with organic ingredients per day.
Energy
Heat and Cool Naturally
I will naturally heat and cool my house, office, or dorm room by opening or closing my windows, curtains, and blinds, and by using fans.
Food
Weekly Meal Planning
I will reduce food waste and save money by planning a weekly menu, only buying the ingredients I need.
Energy
Disable Screen Savers
I will disable screen savers and will put the computer to sleep instead, saving up to 28% % more energy.
Simplicity
Go for a Daily Walk
I will take a walk each day.
Health
Exercise Daily
I will exercise daily for 30 minute(s) per day for two weeks.
Water
Brush My Teeth Without Running Water
I will save up to 8 gallons (30 L) of water each day by turning it off while brushing my teeth.
Nature
Spend Time Outside
I will replace 30 minute(s) per day typically spent inside (computer time, watching television, etc.) with quality time outside.
Waste
Choose Two-Sided Printing
I will save up to .21 lbs (.09 kg) of paper per day by switching from one-sided printing to two-sided at work.
Nature
Explore my Area
I will explore at least one new hiking trail or nature walk in my area.
Simplicity
Eat Mindfully
I will eat all of my meals without distractions, e.g., phone, computer, TV, or newspaper.
Water
5-Minute Showers
I will save up to 20 gallons (75 L) of water each day.
Food
Cook New Recipes
I will cook a new recipe every day that features organic and/or local ingredients.
Waste
Use Reusable Bags
I will not accept any disposable bags when making purchases.
Simplicity
Track my Purchases
I will maintain a record of all my purchases.
Waste
Go Paperless
I will reduce the amount of paper mail that I receive by opting into paperless billing and/or unsubscribing from catalogs.
Waste
Needs vs. Wants
I will adopt a "Needs Vs. Wants" approach and only buy things I need.