October 14 - October 28, 2016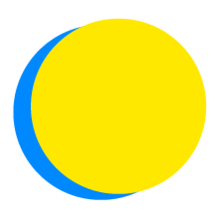 Ed Hassan
Points Total
0

Today

0

This Week

330

Total
Participant Impact
up to

4.0

miles

traveled by foot

up to

4.8

pounds of CO2

have been saved

up to

4.0

lightbulbs

replaced

up to

4.0

disposable cups

not sent to the landfill

up to

0.7

pounds

waste composted

up to

8.0

gallons of water

have been saved

up to

30

minutes

spent exercising

up to

6.0

minutes

of additional sleep

up to

4.0

hours

volunteered
Health
Avoid Refined Sugar
I will adopt a diet free of refined sugars, which eliminates sweetened beverages, candy, and processed foods.
Waste
Become a Master Recyler/Composter
I will sign up for a Master Recycler/Composter program in my area.
Water
Use Reusable Bottles
I will use a reusable bottle and stop purchasing bottled water, saving 4 disposable plastic bottle(s) a day.
Community
Connect with a Nonprofit
I will connect with a local nonprofit, environmental or otherwise, and find out how I can get involved or become a member.
Health
Audit Toxic Products In My Home
I will research toxic chemicals found in cleaning supplies and personal care products and remove them from my home.
Community
Volunteer in my Community
I will volunteer 4 hour(s) in my community.
Health
Happiness
I will write down three things every day for two weeks that I am grateful for or send one email every day thanking or praising someone.
Water
Brush My Teeth Without Running Water
I will save up to 8 gallons (30 L) of water each day by turning it off while brushing my teeth.
Waste
Use Reusable Bags
I will not accept any disposable bags when making purchases.
Water
Collect Rain Water
I will create a rain garden or bioswale, or use rain barrels to collect water for outdoor watering needs.
Water
Ditch the Lawn
I will replace my lawn with a drought-tolerant landscape and save water, money, and time cutting the grass.
Waste
Use Reusable Containers
I will only use reusable containers for my lunches at work or school.
Health
Exercise Daily
I will exercise daily for 30 minute(s) per day for two weeks.
Energy
Choose LED Bulbs
I will replace 4 incandescent lightbulb(s) with Energy Star-certified LED bulbs, saving up to $14 per fixture per year.
Waste
Start Composting
I will start a compost collection at home, work, or school.
Waste
Compost Food Waste
I will avoid sending .69 lbs (.31 kg) of food waste to the landfill per day.
Waste
Use a Reusable Mug
I will avoid sending 2 disposable cup(s) to the landfill per day.
Health
Healthy Sleep
I will commit to getting 6 more minute(s) of sleep each night to achieve at least 7 hours per night.
Transportation
Walk Instead
I will walk 4 mile(s) per day instead of driving and avoid sending up to (___) lbs of CO2 into Earth's atmosphere.
Water
Mulch the Base of Trees and Plants
I will prevent water runoff and increase absorbency by mulching the base of plants and trees at my home or work.
Waste
Use a Reusable Water Bottle
I will keep 4 disposable plastic bottle(s) from entering the waste stream.
Health
Eliminate Toxic Plastics
I will avoid buying toxic plastics, including polycarbonate, polystyrene and polyvinyl.