October 14 - October 28, 2016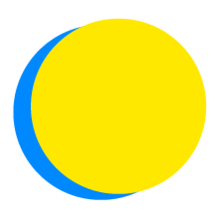 Holly Havens
Points Total
0

Today

0

This Week

195

Total
Food
Watch a Documentary
I will watch a documentary film about food with family and friends and talk about what we learned.
Transportation
Just Drive Less
I will cut my car trip mileage by only taking necessary trips.
Food
Smart Seafood Choices
I will visit seafoodwatch.org or download the app and commit to making better seafood choices for a healthier ocean.
Energy
Switch to Cold Water
I will switch to washing my clothes in cold water, saving up to 1,600 lbs of C02 over the course of the next year.
---

My challenge was  good.  I liked having specific goals and being able to check them off as I went.  I liked the broad array of choices that were available for me to choose from.  It is personally satisfying to be able to see what you've accomplished and knowing that in a small way, you are helping the environment while helping yourself.

---

I decided to take the EcoChallenge because I know there are more things I could be doing, but I don't always take the time to do them.

I just started my challenge this weekend.  I decided to try doing laundry in cold water instead of warm, to see what the results would be.  So far, I am pleased with the results.  More to come!