October 14 - October 28, 2016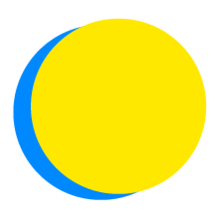 Shannon Hiller-Webb
"To build a better home, community and world through my daily decisions that impact our health and environment. "
Points Total
0

Today

0

This Week

1,320

Total
Participant Impact
up to

21

locally sourced meals

consumed

up to

14

meatless or vegan meals

consumed

up to

21

organic meals

consumed

up to

6.6

pounds of CO2

have been saved

up to

4.0

lightbulbs

replaced

up to

14

disposable cups

not sent to the landfill

up to

1.5

pounds of paper

have been saved

up to

28

plastic bottles

not sent to the landfill

up to

4.8

pounds

waste composted

up to

556

gallons of water

have been saved

up to

5.0

hours

volunteered

up to

315

minutes

spent outdoors
Food
Watch a Documentary
I will watch a documentary film about food with family and friends and talk about what we learned.
Community
Join my Neighborhood Association
I will join my neighborhood association or another local group.
Simplicity
Go for a Daily Walk
I will take a walk each day.
Community
Connect with a Nonprofit
I will connect with a local nonprofit, environmental or otherwise, and find out how I can get involved or become a member.
Health
Eliminate Toxic Plastics
I will avoid buying toxic plastics, including polycarbonate, polystyrene and polyvinyl.
Food
Eat Meatless Meals
I will enjoy 2 meatless meal(s) per day.
Water
5-Minute Showers
I will save up to 20 gallons (75 L) of water each day.
Health
Avoid Refined Sugar
I will adopt a diet free of refined sugars, which eliminates sweetened beverages, candy, and processed foods.
Water
Brush My Teeth Without Running Water
I will save up to 8 gallons (30 L) of water each day by turning it off while brushing my teeth.
Simplicity
Work-Life Balance
I will not work more than 8 hour days each day.
Transportation
Conduct Virtual Meetings
I will not travel for meetings and will instead conduct them virtually.
Food
Whole Food Diet
I will enjoy 3 meal(s) per day free of processed foods.
Waste
Visit a Waste Management Facility
I will visit a local dump/transfer station, material recovery facility, and/or landfill to learn about the waste stream.
Nature
Join an Outdoor Project
I will join an outdoor restoration project in my community.
Food
Try a New Way to Prep
I will try a new method of food preparation, such as canning, pickling, or baking bread.
Water
Use Reusable Bottles
I will use a reusable bottle and stop purchasing bottled water, saving 2 disposable plastic bottle(s) a day.
Waste
Use Reusable Bags
I will not accept any disposable bags when making purchases.
Community
Sign a Petition
I will sign a petition in support of an environmental or social initiative in my state.
Water
Fix Leaky Faucets
I will fix faucets that have been wasting up to 9 gallons (34 L) of water per faucet per day.
Waste
Go Paperless
I will reduce the amount of paper mail that I receive by opting into paperless billing and/or unsubscribing from catalogs.
Waste
Personal Waste Audit
I will collect all of my unrecyclable, non-compostable trash with me to raise my awareness of how much I send to the landfill.
Food
Smart Seafood Choices
I will visit seafoodwatch.org or download the app and commit to making better seafood choices for a healthier ocean.
Food
Choose Organic Ingredients
I will enjoy 3 meal(s) cooked with organic ingredients per day.
Waste
Use a Reusable Water Bottle
I will keep 2 disposable plastic bottle(s) from entering the waste stream.
Energy
Adjust the Thermostat
I will adjust my thermostat down 2 degrees from usual when I use the heat, and up 2 degrees when I use air conditioning.
Energy
Disable Screen Savers
I will disable screen savers and will put the computer to sleep instead, saving up to 28% % more energy.
Nature
Tend a Garden
I will tend to a garden each day, or work on starting one.
Waste
Become a Master Recyler/Composter
I will sign up for a Master Recycler/Composter program in my area.
Waste
Find Local Recycling Depots
I will find out where to recycle the recyclable items that I can't put in my curbside bin.
Waste
Start Composting
I will start a compost collection at home, work, or school.
Food
Visit a Local Farm
I will visit a nearby farm to pick my own fruits and veggies.
Nature
Practice Gratitude for Earth
I will spend 10 minute(s) per day outside, practicing gratitude (prayer, meditation, journaling, etc.) for Earth and the nature surrounding me.
Community
Volunteer in my Community
I will volunteer 5 hour(s) in my community.
Nature
Explore my Area
I will explore at least one new hiking trail or nature walk in my area.
Health
More Fruits And Veggies
I will eat a heart healthy diet by adding 2 cups of fruits and vegetables each day to achieve at least 4 cups per day.
Waste
Recycle all Recyclable Materials
I will recycle all materials that are accepted by local haulers or drop stations in my community.
Energy
Turn it off
I will keep lights, electronics, and appliances turned off when not using them.
Food
Locally-Sourced Meals
I will source 3 meal(s) per day from local producers.
Community
Raise Money for a Nonprofit
I will raise money to support Northwest Earth Institute or another nonprofit.
Waste
Buy in Bulk
I will only purchase bulk food items and avoid all single-package items.
Food
Advocate for more Food Options
I will advocate for local and/or organic food options at work or on campus.
Water
Collect Rain Water
I will create a rain garden or bioswale, or use rain barrels to collect water for outdoor watering needs.
Water
Ditch the Lawn
I will replace my lawn with a drought-tolerant landscape and save water, money, and time cutting the grass.
Waste
Needs vs. Wants
I will adopt a "Needs Vs. Wants" approach and only buy things I need.
Waste
Use Reusable Containers
I will only use reusable containers for my lunches at work or school.
Waste
Use a Reusable Mug
I will avoid sending 2 disposable cup(s) to the landfill per day.
Community
Share my Actions
I will make my environmental actions visible with a lawn sign or bumper sticker, or by posting to my social media networks.
Food
Plant an Herb Garden
I will plant an herb garden in my home, workplace, or dorm room.
Waste
Avoid Disposables
I will not use any disposable plates, cups, or cutlery.
Nature
Enjoy the Sunrise/Sunset
I will enjoy the sunrise and/or sunset each day.
Waste
Choose Two-Sided Printing
I will save up to .21 lbs (.09 kg) of paper per day by switching from one-sided printing to two-sided at work.
Water
Eco-friendly Gardening
I will plant native species, landscape with water-efficient plants, and use eco-friendly fertilizers.
Simplicity
Eat Mindfully
I will eat all of my meals without distractions, e.g., phone, computer, TV, or newspaper.
Energy
Heat and Cool Naturally
I will naturally heat and cool my house, office, or dorm room by opening or closing my windows, curtains, and blinds, and by using fans.
Energy
Power Down the Computer
I will power down my computer and monitor when not using it for more than 2 hours, saving up to (1.1) lbs of CO2 per day that I do this.
Energy
Choose LED Bulbs
I will replace 4 incandescent lightbulb(s) with Energy Star-certified LED bulbs, saving up to $14 per fixture per year.
Transportation
Work from Home
I will work from home 5 day(s) to avoid my commute's carbon output.
Nature
Do Nature Activities
I will engage in nature-based activities with my kid(s) for 5 minute(s) each day. (This can be anything from going on a walk or hike, to noticing the leaves changing color, to reading a book with nature themes.)
Simplicity
De-Clutter my Home
I will de-clutter, clean, and donate or recycle unneeded items in my home.
Food
Buy from a Farmers Market
I will purchase produce and meat from a local farmers market or food co-op.
Nature
Go for a Daily Walk
I will take a 30-minute walk outside each day.
Waste
Compost Food Waste
I will avoid sending .69 lbs (.31 kg) of food waste to the landfill per day.
Water
Insulate Water Pipes and Water Heater
I will avoid wasting water while waiting for the shower or sink to heat up.
---

This has been a great challenge and brings consciousness to my decision making every day!