October 14 - October 28, 2016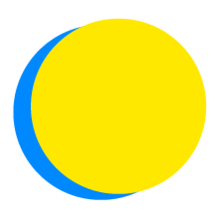 Lisa Hillyard
"The journey of a sustainable lifestyle begins with daily action."
POINTS TOTAL
0

TODAY

0

THIS WEEK

456

TOTAL
participant impact
UP TO

5.0

lightbulbs

replaced

UP TO

60

plastic bottles

not sent to the landfill

UP TO

10

pounds

waste composted

UP TO

16

pounds of CO2

have been saved
Energy
Adjust the Thermostat
I will adjust my thermostat down 2 degrees from usual when I use the heat, and up 2 degrees when I use air conditioning.
Waste
Visit a Waste Management Facility
I will visit a local dump/transfer station, material recovery facility, and/or landfill to learn about the waste stream.
Waste
Use a Reusable Water Bottle
I will keep 4 disposable plastic bottle(s) from entering the waste stream.
Waste
Start Composting
I will start a compost collection at home, work, or school.
Energy
Choose Clean/Renewable Energy
I will sign up for my utility company's clean/renewable energy option.
Waste
Use Reusable Containers
I will only use reusable containers for my lunches at work or school.
Energy
Turn it off
I will keep lights, electronics, and appliances turned off when not using them.
Waste
Find Local Recycling Depots
I will find out where to recycle the recyclable items that I can't put in my curbside bin.
Energy
Upgrade my Windows
I will upgrade the windows or weatherstripping in my home or office to reduce air leaks and save on energy costs.
Energy
Choose LED Bulbs
I will replace 5 incandescent lightbulb(s) with Energy Star-certified LED bulbs, saving up to $14 per fixture per year.
Waste
Avoid Disposables
I will not use any disposable plates, cups, or cutlery.
Waste
Become a Master Recyler/Composter
I will sign up for a Master Recycler/Composter program in my area.
Waste
Use Reusable Bags
I will not accept any disposable bags when making purchases.
Energy
Power Down the Computer
I will power down my computer and monitor when not using it for more than 2 hours, saving up to (1.1) lbs of CO2 per day that I do this.
Energy
Switch to Cold Water
I will switch to washing my clothes in cold water, saving up to 1,600 lbs of C02 over the course of the next year.
Energy
Online Energy Audit
I will complete an online energy audit of my home, office, or dorm room and identify my next steps for saving energy.
Waste
Compost Food Waste
I will avoid sending .69 lbs (.31 kg) of food waste to the landfill per day.
Reflection, encouragement, and relationship building are all important aspects of getting a new habit to stick.
Share thoughts, encourage others, and reinforce positive new habits on the Feed.
To get started, share "your why." Why did you join the challenge and choose the actions you did?