October 14 - October 28, 2016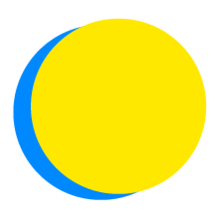 Jackie Hinrichs
Points Total
0

Today

0

This Week

645

Total
Participant Impact
up to

7.0

locally sourced meals

consumed

up to

45

meatless or vegan meals

consumed

up to

6.0

organic meals

consumed

up to

28

zero-waste meals

consumed

up to

15

pounds of CO2

have been saved

up to

15

disposable cups

not sent to the landfill

up to

30

plastic bottles

not sent to the landfill

up to

8.3

pounds

waste composted

up to

120

gallons of water

have been saved

up to

7,200

minutes

of additional sleep

up to

390

minutes

spent outdoors
Energy
Power Down the Computer
I will power down my computer and monitor when not using it for more than 2 hours, saving up to (1.1) lbs of CO2 per day that I do this.
Health
Avoid Refined Sugar
I will adopt a diet free of refined sugars, which eliminates sweetened beverages, candy, and processed foods.
Health
More Fruits And Veggies
I will eat a heart healthy diet by adding 4 cups of fruits and vegetables each day to achieve at least 4 cups per day.
Water
Use Reusable Bottles
I will use a reusable bottle and stop purchasing bottled water, saving 1 disposable plastic bottle(s) a day.
Energy
Adjust the Thermostat
I will adjust my thermostat down 2 degrees from usual when I use the heat, and up 2 degrees when I use air conditioning.
Simplicity
Limit Social Media
I will limit my social media use to once per day.
Energy
Upgrade my Windows
I will upgrade the windows or weatherstripping in my home or office to reduce air leaks and save on energy costs.
Transportation
Work from Home
I will work from home 1 day(s) to avoid my commute's carbon output.
Energy
Disable Screen Savers
I will disable screen savers and will put the computer to sleep instead, saving up to 28% % more energy.
Waste
Use Reusable Bags
I will not accept any disposable bags when making purchases.
Waste
Use a Reusable Mug
I will avoid sending 1 disposable cup(s) to the landfill per day.
Simplicity
De-Clutter my Home
I will de-clutter, clean, and donate or recycle unneeded items in my home.
Community
Sign a Petition
I will sign a petition in support of an environmental or social initiative in my state.
Waste
Compost Food Waste
I will avoid sending .69 lbs (.31 kg) of food waste to the landfill per day.
Waste
Use Reusable Containers
I will only use reusable containers for my lunches at work or school.
Food
Choose Organic Ingredients
I will enjoy 2 meal(s) cooked with organic ingredients per day.
Water
Brush My Teeth Without Running Water
I will save up to 8 gallons (30 L) of water each day by turning it off while brushing my teeth.
Waste
Recycle all Recyclable Materials
I will recycle all materials that are accepted by local haulers or drop stations in my community.
Nature
Go for a Daily Walk
I will take a 30-minute walk outside each day.
Energy
Turn it off
I will keep lights, electronics, and appliances turned off when not using them.
Water
Mulch the Base of Trees and Plants
I will prevent water runoff and increase absorbency by mulching the base of plants and trees at my home or work.
Health
Healthy Sleep
I will commit to getting 480 more minute(s) of sleep each night to achieve at least 7 hours per night.
Waste
Use a Reusable Water Bottle
I will keep 1 disposable plastic bottle(s) from entering the waste stream.
Simplicity
Go for a Daily Walk
I will take a walk each day.
Waste
Start Composting
I will start a compost collection at home, work, or school.
Community
Connect with a Nonprofit
I will connect with a local nonprofit, environmental or otherwise, and find out how I can get involved or become a member.
Food
Whole Food Diet
I will enjoy 2 meal(s) per day free of processed foods.
Food
Visit a Local Farm
I will visit a nearby farm to pick my own fruits and veggies.
Food
Buy from a Farmers Market
I will purchase produce and meat from a local farmers market or food co-op.
Food
Locally-Sourced Meals
I will source 1 meal(s) per day from local producers.
Food
Eat Meatless Meals
I will enjoy 3 meatless meal(s) per day.
Food
Plant an Herb Garden
I will plant an herb garden in my home, workplace, or dorm room.
Food
Zero-Waste Cooking
I will cook 2 meal(s) with zero waste each day.
Food
Animal-free diet
I will adopt a diet free of animal products.
Food
100-Mile Diet
I'm up for a serious challenge! I will only eat food that has been raised and cultivated within a hundred-mile radius of where I live.
Food
Cook New Recipes
I will cook a new recipe every day that features organic and/or local ingredients.
Food
Join a Local CSA
I will sign up for a local CSA (consumer-supported agriculture).
---

Starting the day off right with locally sourced farm fresh eggs, kale and mushroom scramble.