October 14 - October 28, 2016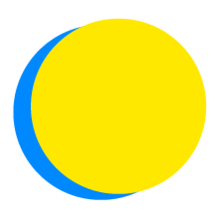 Erica Hollis
Points Total
0

Today

0

This Week

555

Total
Participant Impact
up to

4

pounds of CO2

have been saved

up to

3

disposable cups

not sent to the landfill

up to

60

minutes

spent exercising

up to

2

lightbulbs

replaced

up to

9

meatless or vegan meals

consumed

up to

6

organic meals

consumed

up to

150

minutes

spent outdoors

up to

3

plastic bottles

not sent to the landfill

up to

4

hours

volunteered

up to

2

pounds

waste composted

up to

3

zero-waste meals

consumed
Food
Zero-Waste Cooking
I will cook 1 meal(s) with zero waste each day.
Health
Avoid Refined Sugar
I will adopt a diet free of refined sugars, which eliminates sweetened beverages, candy, and processed foods.
Health
Audit Toxic Products In My Home
I will research toxic chemicals found in cleaning supplies and personal care products and remove them from my home.
Food
Plant an Herb Garden
I will plant an herb garden in my home, workplace, or dorm room.
Water
Use Reusable Bottles
I will use a reusable bottle and stop purchasing bottled water, saving 1 disposable plastic bottle(s) a day.
Waste
Compost Food Waste
I will avoid sending .69 lbs (.31 kg) of food waste to the landfill per day.
Community
Join my Neighborhood Association
I will join my neighborhood association or another local group.
Nature
Tend a Garden
I will tend to a garden each day, or work on starting one.
Nature
Join an Outdoor Project
I will join an outdoor restoration project in my community.
Waste
Avoid Disposables
I will not use any disposable plates, cups, or cutlery.
Waste
Recycle all Recyclable Materials
I will recycle all materials that are accepted by local haulers or drop stations in my community.
Food
Eat Meatless Meals
I will enjoy 3 meatless meal(s) per day.
Energy
Turn it off
I will keep lights, electronics, and appliances turned off when not using them.
Nature
Go for a Daily Walk
I will take a 50-minute walk outside each day.
Water
Eco-friendly Gardening
I will plant native species, landscape with water-efficient plants, and use eco-friendly fertilizers.
Transportation
Just Drive Less
I will cut my car trip mileage by only taking necessary trips.
Simplicity
Go for a Daily Walk
I will take a walk each day.
Food
Choose Organic Ingredients
I will enjoy 2 meal(s) cooked with organic ingredients per day.
Nature
Leave No Trace
I will practice the seven principles of leave no trace when doing nature activities alone or with family and friends.
Waste
Needs vs. Wants
I will adopt a "Needs Vs. Wants" approach and only buy things I need.
Community
Share my Actions
I will make my environmental actions visible with a lawn sign or bumper sticker, or by posting to my social media networks.
Waste
Use Reusable Bags
I will not accept any disposable bags when making purchases.
Community
Volunteer in my Community
I will volunteer 4 hour(s) in my community.
Energy
Choose LED Bulbs
I will replace 2 incandescent lightbulb(s) with Energy Star-certified LED bulbs, saving up to $14 per fixture per year.
Simplicity
Track my Purchases
I will maintain a record of all my purchases.
Health
Eliminate Toxic Plastics
I will avoid buying toxic plastics, including polycarbonate, polystyrene and polyvinyl.
Waste
Use Reusable Containers
I will only use reusable containers for my lunches at work or school.
Energy
Heat and Cool Naturally
I will naturally heat and cool my house, office, or dorm room by opening or closing my windows, curtains, and blinds, and by using fans.
Energy
Power Down the Computer
I will power down my computer and monitor when not using it for more than 2 hours, saving up to (1.1) lbs of CO2 per day that I do this.
Health
Exercise Daily
I will exercise daily for 30 minute(s) per day for two weeks.
Energy
Choose Clean/Renewable Energy
I will sign up for my utility company's clean/renewable energy option.
Waste
Use a Reusable Mug
I will avoid sending 1 disposable cup(s) to the landfill per day.
Community
Sign a Petition
I will sign a petition in support of an environmental or social initiative in my state.
---

Not so easy to tend the garden in pouring rain and galeforce winds.