October 14 - October 28, 2016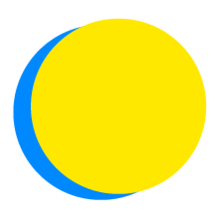 Philip Hunt
Points Total
0

Today

0

This Week

410

Total
Participant Impact
up to

16

miles

traveled by bike

up to

16

miles

traveled by bus

up to

45

pounds of CO2

have been saved

up to

60

minutes

spent outdoors

up to

0

pounds of paper

have been saved

up to

36

plastic bottles

not sent to the landfill

up to

20

hours

volunteered

up to

48

gallons of water

have been saved
Transportation
Car Share
I will sign up for a car-sharing service, or organize car sharing with my neighbors, to cut down on the number of vehicles on the road.
Transportation
Go by Bike
I will commute by bike 4 mile(s) per day and avoid sending up to 6.15 lbs of CO2 into Earth's atmosphere.
Transportation
Use Public Transit
I will use public transit 4 mile(s) per day and avoid sending up to 3.79 lbs of CO2 into Earth's atmosphere.
Food
Buy from a Farmers Market
I will purchase produce and meat from a local farmers market or food co-op.
Energy
Switch to Cold Water
I will switch to washing my clothes in cold water, saving up to 1,600 lbs of C02 over the course of the next year.
Waste
Choose Two-Sided Printing
I will save up to .21 lbs (.09 kg) of paper per day by switching from one-sided printing to two-sided at work.
Health
Exercise Daily
I will exercise daily for 30 minute(s) per day for two weeks.
Water
Use Reusable Bottles
I will use a reusable bottle and stop purchasing bottled water, saving 4 disposable plastic bottle(s) a day.
Simplicity
Go for a Daily Walk
I will take a walk each day.
Community
Volunteer in my Community
I will volunteer 20 hour(s) in my community.
Health
Go Get a Check Up
I will make an appointment for my annual physical.
Community
Sign a Petition
I will sign a petition in support of an environmental or social initiative in my state.
Simplicity
Track my Purchases
I will maintain a record of all my purchases.
Food
Weekly Meal Planning
I will reduce food waste and save money by planning a weekly menu, only buying the ingredients I need.
Waste
Recycle all Recyclable Materials
I will recycle all materials that are accepted by local haulers or drop stations in my community.
Energy
Adjust the Thermostat
I will adjust my thermostat down 2 degrees from usual when I use the heat, and up 2 degrees when I use air conditioning.
Simplicity
De-Clutter my Home
I will de-clutter, clean, and donate or recycle unneeded items in my home.
Energy
Power Down the Computer
I will power down my computer and monitor when not using it for more than 2 hours, saving up to (1.1) lbs of CO2 per day that I do this.
Waste
Use a Reusable Water Bottle
I will keep 4 disposable plastic bottle(s) from entering the waste stream.
Energy
Disable Screen Savers
I will disable screen savers and will put the computer to sleep instead, saving up to 28% % more energy.
Energy
Turn it off
I will keep lights, electronics, and appliances turned off when not using them.
Nature
Go for a Daily Walk
I will take a 20-minute walk outside each day.
Health
Know My Health
I will get my Core Four Biometrics tests (blood pressure, cholesterol, blood sugar and BMI).
Water
Brush My Teeth Without Running Water
I will save up to 8 gallons (30 L) of water each day by turning it off while brushing my teeth.