October 14 - October 28, 2016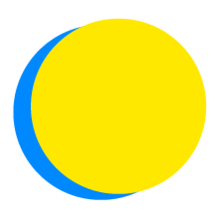 Anirudh K G
"Swachh abhiyaan"
Points Total
0

Today

0

This Week

420

Total
Participant Impact
up to

28

meatless or vegan meals

consumed

up to

28

zero-waste meals

consumed

up to

15

pounds of CO2

have been saved

up to

5.0

lightbulbs

replaced

up to

2.9

pounds of paper

have been saved

up to

392

gallons of water

have been saved

up to

70

conversations

with people

up to

420

minutes

spent outdoors
Food
Zero-Waste Cooking
I will cook 2 meal(s) with zero waste each day.
Food
Whole Food Diet
I will enjoy 2 meal(s) per day free of processed foods.
Food
Say No to Seafood
I will not eat seafood.
Food
Advocate for more Food Options
I will advocate for local and/or organic food options at work or on campus.
Food
Animal-free diet
I will adopt a diet free of animal products.
Food
Buy from a Farmers Market
I will purchase produce and meat from a local farmers market or food co-op.
Food
Plant an Herb Garden
I will plant an herb garden in my home, workplace, or dorm room.
Food
Eat Meatless Meals
I will enjoy 2 meatless meal(s) per day.
Community
Talk to my Friends
I will decide which social or environmental issue in my community is most important to me and tell 5 friends per day about the issue.
Simplicity
Track my Purchases
I will maintain a record of all my purchases.
Health
Eliminate Toxic Plastics
I will avoid buying toxic plastics, including polycarbonate, polystyrene and polyvinyl.
Nature
Spend Time Outside
I will replace 30 minute(s) per day typically spent inside (computer time, watching television, etc.) with quality time outside.
Nature
Join an Outdoor Project
I will join an outdoor restoration project in my community.
Simplicity
Eat Mindfully
I will eat all of my meals without distractions, e.g., phone, computer, TV, or newspaper.
Energy
Power Down the Computer
I will power down my computer and monitor when not using it for more than 2 hours, saving up to (1.1) lbs of CO2 per day that I do this.
Community
Express my Support
I will find out who in my state makes decisions that impact the environment and express my support for more environmental actions.
Food
Weekly Meal Planning
I will reduce food waste and save money by planning a weekly menu, only buying the ingredients I need.
Energy
Choose LED Bulbs
I will replace 5 incandescent lightbulb(s) with Energy Star-certified LED bulbs, saving up to $14 per fixture per year.
Water
Brush My Teeth Without Running Water
I will save up to 8 gallons (30 L) of water each day by turning it off while brushing my teeth.
Waste
Choose Two-Sided Printing
I will save up to .21 lbs (.09 kg) of paper per day by switching from one-sided printing to two-sided at work.
Water
5-Minute Showers
I will save up to 20 gallons (75 L) of water each day.
Water
Insulate Water Pipes and Water Heater
I will avoid wasting water while waiting for the shower or sink to heat up.