October 14 - October 28, 2016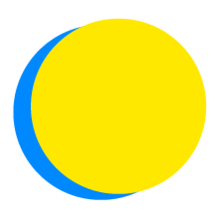 Cory Kalcich
Points Total
0

Today

0

This Week

100

Total
Health
Join A Quit-Smoking Program
I will join a smoking cessation program and post my daily progress on my EcoChallenge feed.
Nature
Tend a Garden
I will tend to a garden each day, or work on starting one.
Waste
Visit a Waste Management Facility
I will visit a local dump/transfer station, material recovery facility, and/or landfill to learn about the waste stream.
---

I recognize that having enough floor space to have a container garden indoors is a major privilege.  Not a great numger of people can say they have the means to have a winter garden inside their house. In light of this fact I spent some time mindfully attending the breath while feeling gratitude~ Quiet time sitting with plants can be great for relaxation.

---

HAPPY ECOCHALLENGE 2016!
I hope you're as excited as I am to be committed to making real change a reality- in your personal sphere, and in this beautiful world we live in!
One challenge I'm taking on this year is to finally cut the nasty behavior of cigarette smoking. So far, so good! I'm glad to say I've got a wonderful group of supporters willing to encourage me along the way.
I've also set chunks of time into my daily schedule to engage in much more healthy "breathing rituals" than smoking a cigarette. I've been practicing better self-talk and making positive daily affirmations to get myself "in the zone".
It sure can be difficult to change habits, eh?
CHEERS! to making good ones- for yourself, and our planet, everyone!