October 14 - October 28, 2016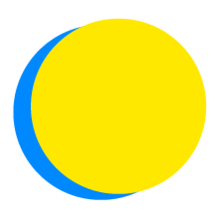 Aditya Dattatray Kanawade
Points Total
0

Today

0

This Week

426

Total
Participant Impact
up to

4.0

meatless or vegan meals

consumed

up to

3.0

outdoor meals

consumed

up to

6.0

zero-waste meals

consumed

up to

141

miles

traveled by carpool

up to

60

pounds of CO2

have been saved

up to

12

lightbulbs

replaced

up to

30

disposable cups

not sent to the landfill

up to

0.6

pounds of paper

have been saved

up to

30

plastic bottles

not sent to the landfill

up to

120

gallons of water

have been saved

up to

0.0

hours

volunteered

up to

60

minutes

spent outdoors
Aditya Dattatray's Actions
Transportation
Advocate for Greener Vehicles
I will assess the vehicles used by my company or college and advocate for a purchasing policy focused on fuel-efficient vehicles.
Waste
Buy in Bulk
I will only purchase bulk food items and avoid all single-package items.
Water
5-Minute Showers
I will save up to 20 gallons (75 L) of water each day.
Simplicity
Limit Social Media
I will limit my social media use to once per day.
Energy
Power Down the Computer
I will power down my computer and monitor when not using it for more than 2 hours, saving up to (1.1) lbs of CO2 per day that I do this.
Nature
Leave No Trace
I will practice the seven principles of leave no trace when doing nature activities alone or with family and friends.
Community
Host a House Party
I will host a house party to watch a movie or present a guest speaker on an issue that matters to me.
Simplicity
Support a Sharing Economy
I will create or support a sharing economy with family, friends, and neighbors.
Water
Brush My Teeth Without Running Water
I will save up to 8 gallons (30 L) of water each day by turning it off while brushing my teeth.
Waste
Use a Reusable Water Bottle
I will keep 5 disposable plastic bottle(s) from entering the waste stream.
Waste
Choose Two-Sided Printing
I will save up to .21 lbs (.09 kg) of paper per day by switching from one-sided printing to two-sided at work.
Waste
Use a Reusable Mug
I will avoid sending 10 disposable cup(s) to the landfill per day.
Nature
Go for a Daily Walk
I will take a 20-minute walk outside each day.
Community
Meet my Neighbors
I will meet 4 new neighbor(s) per day.
Community
Volunteer in my Community
I will volunteer 0 hour(s) in my community.
Energy
Choose LED Bulbs
I will replace 12 incandescent lightbulb(s) with Energy Star-certified LED bulbs, saving up to $14 per fixture per year.
Food
Eat Meatless Meals
I will enjoy 2 meatless meal(s) per day.
Energy
Turn it off
I will keep lights, electronics, and appliances turned off when not using them.
Nature
Explore my Area
I will explore at least one new hiking trail or nature walk in my area.
Transportation
Try Carpooling
I will commute by carpool 47 mile(s) per day and avoid sending up to (___) lbs of CO2 into Earth's atmosphere.
Waste
Go Paperless
I will reduce the amount of paper mail that I receive by opting into paperless billing and/or unsubscribing from catalogs.
Simplicity
Go for a Daily Walk
I will take a walk each day.
Simplicity
Eat Mindfully
I will eat all of my meals without distractions, e.g., phone, computer, TV, or newspaper.
Food
Zero-Waste Cooking
I will cook 2 meal(s) with zero waste each day.
Food
Cook New Recipes
I will cook a new recipe every day that features organic and/or local ingredients.
Water
Use Reusable Bottles
I will use a reusable bottle and stop purchasing bottled water, saving 5 disposable plastic bottle(s) a day.
Transportation
Just Drive Less
I will cut my car trip mileage by only taking necessary trips.
Energy
Disable Screen Savers
I will disable screen savers and will put the computer to sleep instead, saving up to 28% % more energy.
Transportation
Car Share
I will sign up for a car-sharing service, or organize car sharing with my neighbors, to cut down on the number of vehicles on the road.
Nature
Eat Meals Outside
I will eat 1 meal(s) outside each day.
Water
Conserve Toilet Water
I will save up to 12 gallons (45 L) of water a day by flushing only when necessary.