October 14 - October 28, 2016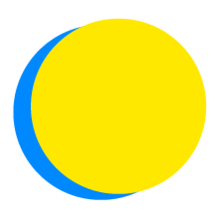 Debbie Knippert
Points Total
0

Today

0

This Week

395

Total
Participant Impact
up to

27

meatless or vegan meals

consumed

up to

4.0

plastic bottles

not sent to the landfill

up to

32

gallons of water

have been saved

up to

300

minutes

spent exercising

up to

6.0

hours

volunteered

up to

270

minutes

spent outdoors
Food
Cook New Recipes
I will cook a new recipe every day that features organic and/or local ingredients.
Food
Eat Meatless Meals
I will enjoy 3 meatless meal(s) per day.
Food
Animal-free diet
I will adopt a diet free of animal products.
Food
Whole Food Diet
I will enjoy 2 meal(s) per day free of processed foods.
Food
Buy from a Farmers Market
I will purchase produce and meat from a local farmers market or food co-op.
Nature
Spend Time Outside
I will replace 30 minute(s) per day typically spent inside (computer time, watching television, etc.) with quality time outside.
Nature
Go for a Daily Walk
I will take a 15-minute walk outside each day.
Nature
Join an Outdoor Project
I will join an outdoor restoration project in my community.
Food
Watch a Documentary
I will watch a documentary film about food with family and friends and talk about what we learned.
Water
Install a Low-Flow Showerhead
I will save up to 15 gallons (56 L) of water a day.
Community
Meet my Neighbors
I will meet 1 new neighbor(s) per day.
Community
Help Others
I will offer to help 1 person(s) who are in need each day.
Water
Brush My Teeth Without Running Water
I will save up to 8 gallons (30 L) of water each day by turning it off while brushing my teeth.
Transportation
Just Drive Less
I will cut my car trip mileage by only taking necessary trips.
Water
5-Minute Showers
I will save up to 20 gallons (75 L) of water each day.
Community
Volunteer in my Community
I will volunteer 6 hour(s) in my community.
Water
Use Reusable Bottles
I will use a reusable bottle and stop purchasing bottled water, saving 1 disposable plastic bottle(s) a day.
Community
Connect with a Nonprofit
I will connect with a local nonprofit, environmental or otherwise, and find out how I can get involved or become a member.
Health
Avoid Refined Sugar
I will adopt a diet free of refined sugars, which eliminates sweetened beverages, candy, and processed foods.
Health
Happiness
I will write down three things every day for two weeks that I am grateful for or send one email every day thanking or praising someone.
Health
Exercise Daily
I will exercise daily for 30 minute(s) per day for two weeks.