October 14 - October 28, 2016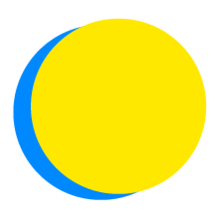 Matthew Kornegay
Points Total
0

Today

0

This Week

375

Total
Participant Impact
up to

16

pounds of CO2

have been saved

up to

28

disposable cups

not sent to the landfill

up to

90

plastic bottles

not sent to the landfill

up to

5.5

pounds

waste composted

up to

120

gallons of water

have been saved
Energy
Switch to Cold Water
I will switch to washing my clothes in cold water, saving up to 1,600 lbs of C02 over the course of the next year.
Food
Weekly Meal Planning
I will reduce food waste and save money by planning a weekly menu, only buying the ingredients I need.
Energy
Turn it off
I will keep lights, electronics, and appliances turned off when not using them.
Energy
Choose Clean/Renewable Energy
I will sign up for my utility company's clean/renewable energy option.
Nature
Tend a Garden
I will tend to a garden each day, or work on starting one.
Waste
Compost Food Waste
I will avoid sending .69 lbs (.31 kg) of food waste to the landfill per day.
Waste
Use a Reusable Water Bottle
I will keep 3 disposable plastic bottle(s) from entering the waste stream.
Water
Brush My Teeth Without Running Water
I will save up to 8 gallons (30 L) of water each day by turning it off while brushing my teeth.
Energy
Power Down the Computer
I will power down my computer and monitor when not using it for more than 2 hours, saving up to (1.1) lbs of CO2 per day that I do this.
Food
Watch a Documentary
I will watch a documentary film about food with family and friends and talk about what we learned.
Waste
Recycle all Recyclable Materials
I will recycle all materials that are accepted by local haulers or drop stations in my community.
Waste
Use a Reusable Mug
I will avoid sending 2 disposable cup(s) to the landfill per day.
Waste
Avoid Disposables
I will not use any disposable plates, cups, or cutlery.
Food
Plant an Herb Garden
I will plant an herb garden in my home, workplace, or dorm room.
Energy
Replace Manual Thermostats
I will replace manual thermostats with programmable ones.
Waste
Use Reusable Bags
I will not accept any disposable bags when making purchases.
Simplicity
Buy Only What I Need
I will not buy anything except items required for health and safety.
Energy
Consider Switching to an Electric Vehicle
Research or test drive an electric car or bike.
Waste
Use Reusable Containers
I will only use reusable containers for my lunches at work or school.
Waste
Go Paperless
I will reduce the amount of paper mail that I receive by opting into paperless billing and/or unsubscribing from catalogs.
Health
Avoid Refined Sugar
I will adopt a diet free of refined sugars, which eliminates sweetened beverages, candy, and processed foods.
Simplicity
Limit Social Media
I will limit my social media use to once per day.
Water
Use Reusable Bottles
I will use a reusable bottle and stop purchasing bottled water, saving 3 disposable plastic bottle(s) a day.