October 14 - October 28, 2016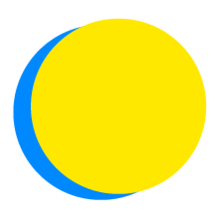 Leslie Louie
POINTS TOTAL
0

TODAY

0

THIS WEEK

480

TOTAL
participant impact
UP TO

10

disposable cups

not sent to the landfill

UP TO

364

gallons of water

have been saved

UP TO

5.0

hours

volunteered

UP TO

10

meatless or vegan meals

consumed

UP TO

360

minutes

of additional sleep

UP TO

90

minutes

spent outdoors

UP TO

3.0

organic meals

consumed

UP TO

45

plastic bottles

not sent to the landfill

UP TO

5.5

pounds

waste composted

UP TO

11

pounds of CO2

have been saved

UP TO

1.3

pounds of paper

have been saved
Health
Eliminate Toxic Plastics
I will avoid buying toxic plastics, including polycarbonate, polystyrene and polyvinyl.
Nature
Go for a Daily Walk
I will take a 15-minute walk outside each day.
Energy
Switch to Cold Water
I will switch to washing my clothes in cold water, saving up to 1,600 lbs of C02 over the course of the next year.
Health
Healthy Sleep
I will commit to getting 60 more minute(s) of sleep each night to achieve at least 7 hours per night.
Water
Brush My Teeth Without Running Water
I will save up to 8 gallons (30 L) of water each day by turning it off while brushing my teeth.
Waste
Use Reusable Bags
I will not accept any disposable bags when making purchases.
Food
Eat Meatless Meals
I will enjoy 1 meatless meal(s) per day.
Waste
Choose Two-Sided Printing
I will save up to .21 lbs (.09 kg) of paper per day by switching from one-sided printing to two-sided at work.
Health
Take Control
Develop a plan with my medical professionals to achieve my best health and live my life to the fullest.
Simplicity
Go for a Daily Walk
I will take a walk each day.
Waste
Recycle all Recyclable Materials
I will recycle all materials that are accepted by local haulers or drop stations in my community.
Health
Know My Health
I will get my Core Four Biometrics tests (blood pressure, cholesterol, blood sugar and BMI).
Water
Use Reusable Bottles
I will use a reusable bottle and stop purchasing bottled water, saving 3 disposable plastic bottle(s) a day.
Community
Raise Money for a Nonprofit
I will raise money to support Northwest Earth Institute or another nonprofit.
Food
Choose Organic Ingredients
I will enjoy 1 meal(s) cooked with organic ingredients per day.
Health
Go Get a Check Up
I will make an appointment for my annual physical.
Waste
Use a Reusable Water Bottle
I will keep 3 disposable plastic bottle(s) from entering the waste stream.
Nature
Explore my Area
I will explore at least one new hiking trail or nature walk in my area.
Food
Try a New Way to Prep
I will try a new method of food preparation, such as canning, pickling, or baking bread.
Water
Conserve Toilet Water
I will save up to 12 gallons (45 L) of water a day by flushing only when necessary.
Transportation
Choose a Carbon Offset
If buying a plane ticket, I will also buy a carbon offset.
Waste
Use a Reusable Mug
I will avoid sending 1 disposable cup(s) to the landfill per day.
Community
Host a House Party
I will host a house party to watch a movie or present a guest speaker on an issue that matters to me.
Food
Buy from a Farmers Market
I will purchase produce and meat from a local farmers market or food co-op.
Community
Volunteer in my Community
I will volunteer 5 hour(s) in my community.
Waste
Use Reusable Containers
I will only use reusable containers for my lunches at work or school.
Simplicity
Eat Mindfully
I will eat all of my meals without distractions, e.g., phone, computer, TV, or newspaper.
Water
Collect Rain Water
I will create a rain garden or bioswale, or use rain barrels to collect water for outdoor watering needs.
Health
Support Pollution Reduction
I will learn about water and air quality issues in my area, how they are impacting human and environmental health, and how I can help.
Waste
Compost Food Waste
I will avoid sending .69 lbs (.31 kg) of food waste to the landfill per day.
Energy
Power Down the Computer
I will power down my computer and monitor when not using it for more than 2 hours, saving up to (1.1) lbs of CO2 per day that I do this.
Water
5-Minute Showers
I will save up to 20 gallons (75 L) of water each day.
Energy
Disable Screen Savers
I will disable screen savers and will put the computer to sleep instead, saving up to 28% % more energy.
Reflection, encouragement, and relationship building are all important aspects of getting a new habit to stick.
Share thoughts, encourage others, and reinforce positive new habits on the Feed.
To get started, share "your why." Why did you join the challenge and choose the actions you did?
---

I'm not sure what this eco challenge is, but I'm willing to try it because I like 3Degrees and I like Kim Bowen who invited me!