October 14 - October 28, 2016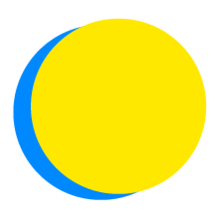 Corey Martin
Points Total
0

Today

0

This Week

205

Total
Participant Impact
up to

30

organic meals

consumed

up to

150

minutes

spent exercising

up to

80

minutes

of additional sleep

up to

45

minutes

spent outdoors
Food
Choose Organic Ingredients
I will enjoy 2 meal(s) cooked with organic ingredients per day.
Simplicity
Work-Life Balance
I will not work more than 8 hour days each day.
Nature
Explore my Area
I will explore at least one new hiking trail or nature walk in my area.
Health
Happiness
I will write down three things every day for two weeks that I am grateful for or send one email every day thanking or praising someone.
Health
More Fruits And Veggies
I will eat a heart healthy diet by adding 1 cups of fruits and vegetables each day to achieve at least 4 cups per day.
Health
Exercise Daily
I will exercise daily for 10 minute(s) per day for two weeks.
Health
Know My Health
I will get my Core Four Biometrics tests (blood pressure, cholesterol, blood sugar and BMI).
Health
Healthy Sleep
I will commit to getting 20 more minute(s) of sleep each night to achieve at least 7 hours per night.
Nature
Spend Time Outside
I will replace 45 minute(s) per day typically spent inside (computer time, watching television, etc.) with quality time outside.
Health
Avoid Refined Sugar
I will adopt a diet free of refined sugars, which eliminates sweetened beverages, candy, and processed foods.
Health
Take Control
Develop a plan with my medical professionals to achieve my best health and live my life to the fullest.
Food
Whole Food Diet
I will enjoy 3 meal(s) per day free of processed foods.
Energy
Turn it off
I will keep lights, electronics, and appliances turned off when not using them.
Energy
Choose Clean/Renewable Energy
I will sign up for my utility company's clean/renewable energy option.
Community
Help Others
I will offer to help 3 person(s) who are in need each day.