October 14 - October 28, 2016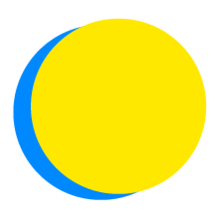 Laura McCue
"Help the world one day at a time"
Points Total
0

Today

0

This Week

860

Total
Participant Impact
up to

8.0

disposable cups

not sent to the landfill

up to

0.4

pounds of paper

have been saved

up to

16

plastic bottles

not sent to the landfill

up to

2.8

pounds

waste composted

up to

200

gallons of water

have been saved

up to

120

minutes

of additional sleep

up to

100

hours

volunteered
Waste
Needs vs. Wants
I will adopt a "Needs Vs. Wants" approach and only buy things I need.
Nature
Explore my Area
I will explore at least one new hiking trail or nature walk in my area.
Community
Volunteer in my Community
I will volunteer 100 hour(s) in my community.
Food
Buy from a Farmers Market
I will purchase produce and meat from a local farmers market or food co-op.
Water
Insulate Water Pipes and Water Heater
I will avoid wasting water while waiting for the shower or sink to heat up.
Simplicity
Support a Sharing Economy
I will create or support a sharing economy with family, friends, and neighbors.
Water
Eco-friendly Gardening
I will plant native species, landscape with water-efficient plants, and use eco-friendly fertilizers.
Waste
Compost Food Waste
I will avoid sending .69 lbs (.31 kg) of food waste to the landfill per day.
Waste
Go Paperless
I will reduce the amount of paper mail that I receive by opting into paperless billing and/or unsubscribing from catalogs.
Health
Know My Health
I will get my Core Four Biometrics tests (blood pressure, cholesterol, blood sugar and BMI).
Transportation
Advocate for Greener Vehicles
I will assess the vehicles used by my company or college and advocate for a purchasing policy focused on fuel-efficient vehicles.
Waste
Choose Two-Sided Printing
I will save up to .21 lbs (.09 kg) of paper per day by switching from one-sided printing to two-sided at work.
Nature
Enjoy the Sunrise/Sunset
I will enjoy the sunrise and/or sunset each day.
Water
Install a Low-Flow Showerhead
I will save up to 15 gallons (56 L) of water a day.
Water
5-Minute Showers
I will save up to 20 gallons (75 L) of water each day.
Health
Eliminate Toxic Plastics
I will avoid buying toxic plastics, including polycarbonate, polystyrene and polyvinyl.
Energy
Switch to Cold Water
I will switch to washing my clothes in cold water, saving up to 1,600 lbs of C02 over the course of the next year.
Health
Take Control
Develop a plan with my medical professionals to achieve my best health and live my life to the fullest.
Water
Conserve Toilet Water
I will save up to 12 gallons (45 L) of water a day by flushing only when necessary.
Waste
Recycle all Recyclable Materials
I will recycle all materials that are accepted by local haulers or drop stations in my community.
Health
Healthy Sleep
I will commit to getting 30 more minute(s) of sleep each night to achieve at least 7 hours per night.
Water
Brush My Teeth Without Running Water
I will save up to 8 gallons (30 L) of water each day by turning it off while brushing my teeth.
Waste
Use a Reusable Mug
I will avoid sending 2 disposable cup(s) to the landfill per day.
Energy
Disable Screen Savers
I will disable screen savers and will put the computer to sleep instead, saving up to 28% % more energy.
Water
Use Reusable Bottles
I will use a reusable bottle and stop purchasing bottled water, saving 2 disposable plastic bottle(s) a day.
Waste
Use Reusable Containers
I will only use reusable containers for my lunches at work or school.
Health
More Fruits And Veggies
I will eat a heart healthy diet by adding 1 cups of fruits and vegetables each day to achieve at least 4 cups per day.
Energy
Consider Switching to an Electric Vehicle
Research or test drive an electric car or bike.
Waste
Use a Reusable Water Bottle
I will keep 2 disposable plastic bottle(s) from entering the waste stream.
Nature
Leave No Trace
I will practice the seven principles of leave no trace when doing nature activities alone or with family and friends.
Waste
Use Reusable Bags
I will not accept any disposable bags when making purchases.
Energy
Turn it off
I will keep lights, electronics, and appliances turned off when not using them.
Energy
Choose LED Bulbs
I will replace 10 incandescent lightbulb(s) with Energy Star-certified LED bulbs, saving up to $14 per fixture per year.
Waste
Start Composting
I will start a compost collection at home, work, or school.
Waste
Find Local Recycling Depots
I will find out where to recycle the recyclable items that I can't put in my curbside bin.
Health
Go Get a Check Up
I will make an appointment for my annual physical.
Food
Visit a Local Farm
I will visit a nearby farm to pick my own fruits and veggies.
Energy
Adjust the Thermostat
I will adjust my thermostat down 2 degrees from usual when I use the heat, and up 2 degrees when I use air conditioning.
Community
Join my Neighborhood Association
I will join my neighborhood association or another local group.
Community
Help Others
I will offer to help 1 person(s) who are in need each day.