October 14 - October 28, 2016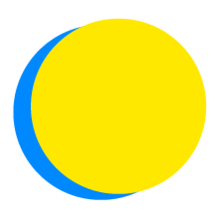 Casey McCurdy
Points Total
0

Today

0

This Week

560

Total
Participant Impact
up to

21

disposable cups

not sent to the landfill

up to

21

plastic bottles

not sent to the landfill

up to

146

gallons of water

have been saved
Waste
Find Local Recycling Depots
I will find out where to recycle the recyclable items that I can't put in my curbside bin.
Health
Audit Toxic Products In My Home
I will research toxic chemicals found in cleaning supplies and personal care products and remove them from my home.
Waste
Recycle all Recyclable Materials
I will recycle all materials that are accepted by local haulers or drop stations in my community.
Energy
Heat and Cool Naturally
I will naturally heat and cool my house, office, or dorm room by opening or closing my windows, curtains, and blinds, and by using fans.
Energy
Replace Manual Thermostats
I will replace manual thermostats with programmable ones.
Food
Try a New Way to Prep
I will try a new method of food preparation, such as canning, pickling, or baking bread.
Waste
Go Paperless
I will reduce the amount of paper mail that I receive by opting into paperless billing and/or unsubscribing from catalogs.
Health
Go Get a Check Up
I will make an appointment for my annual physical.
Water
Fix Leaky Faucets
I will fix faucets that have been wasting up to 9 gallons (34 L) of water per faucet per day.
Health
Know My Health
I will get my Core Four Biometrics tests (blood pressure, cholesterol, blood sugar and BMI).
Water
Brush My Teeth Without Running Water
I will save up to 8 gallons (30 L) of water each day by turning it off while brushing my teeth.
Water
Use Reusable Bottles
I will use a reusable bottle and stop purchasing bottled water, saving 3 disposable plastic bottle(s) a day.
Nature
Enjoy the Sunrise/Sunset
I will enjoy the sunrise and/or sunset each day.
Simplicity
Disconnect from Email
I will disconnect from my email when not at work.
Water
Conserve Toilet Water
I will save up to 12 gallons (45 L) of water a day by flushing only when necessary.
Food
Weekly Meal Planning
I will reduce food waste and save money by planning a weekly menu, only buying the ingredients I need.
Water
Insulate Water Pipes and Water Heater
I will avoid wasting water while waiting for the shower or sink to heat up.
Health
Happiness
I will write down three things every day for two weeks that I am grateful for or send one email every day thanking or praising someone.
Waste
Use a Reusable Mug
I will avoid sending 3 disposable cup(s) to the landfill per day.
Energy
Turn it off
I will keep lights, electronics, and appliances turned off when not using them.
Simplicity
Go for a Daily Walk
I will take a walk each day.
Food
Smart Seafood Choices
I will visit seafoodwatch.org or download the app and commit to making better seafood choices for a healthier ocean.
Energy
Switch to Cold Water
I will switch to washing my clothes in cold water, saving up to 1,600 lbs of C02 over the course of the next year.