October 14 - October 28, 2016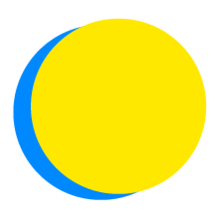 Steve McDougal
POINTS TOTAL
0

TODAY

0

THIS WEEK

10

TOTAL
Water
Brush My Teeth Without Running Water
I will save up to 8 gallons (30 L) of water each day by turning it off while brushing my teeth.
Waste
Use Reusable Bags
I will not accept any disposable bags when making purchases.
Waste
Use Reusable Containers
I will only use reusable containers for my lunches at work or school.
Water
Collect Rain Water
I will create a rain garden or bioswale, or use rain barrels to collect water for outdoor watering needs.
Waste
Compost Food Waste
I will avoid sending .69 lbs (.31 kg) of food waste to the landfill per day.
Water
Conserve Toilet Water
I will save up to 12 gallons (45 L) of water a day by flushing only when necessary.
Water
5-Minute Showers
I will save up to 20 gallons (75 L) of water each day.
Reflection, encouragement, and relationship building are all important aspects of getting a new habit to stick.
Share thoughts, encourage others, and reinforce positive new habits on the Feed.
To get started, share "your why." Why did you join the challenge and choose the actions you did?