October 14 - October 28, 2016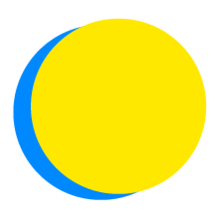 Chelsea Mckelson
Points Total
0

Today

0

This Week

10

Total
Energy
Turn it off
I will keep lights, electronics, and appliances turned off when not using them.
Water
Install a Toilet Tank Bank
I will reduce the amount of water flushed and save up to 11 gallons (41 L) of water per day.
Energy
Disable Screen Savers
I will disable screen savers and will put the computer to sleep instead, saving up to 28% % more energy.
Simplicity
Track my Purchases
I will maintain a record of all my purchases.
Simplicity
Go for a Daily Walk
I will take a walk each day.
Water
5-Minute Showers
I will save up to 20 gallons (75 L) of water each day.
Simplicity
Buy Only What I Need
I will not buy anything except items required for health and safety.
Energy
Switch to Cold Water
I will switch to washing my clothes in cold water, saving up to 1,600 lbs of C02 over the course of the next year.
Simplicity
Less Screen Time
I will replace 30 minute(s) of screen time per day with other activities.