October 14 - October 28, 2016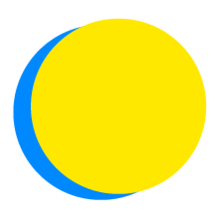 Geoff Miller
POINTS TOTAL
0

TODAY

0

THIS WEEK

1,001

TOTAL
participant impact
UP TO

0.0

gallons of water

have been saved

UP TO

10

lightbulbs

replaced

UP TO

495

miles

traveled by carpool

UP TO

2.0

plastic bottles

not sent to the landfill

UP TO

230

pounds of CO2

have been saved
Energy
Power Down the Computer
I will power down my computer and monitor when not using it for more than 2 hours, saving up to (1.1) lbs of CO2 per day that I do this.
Food
Buy from a Farmers Market
I will purchase produce and meat from a local farmers market or food co-op.
Food
Watch a Documentary
I will watch a documentary film about food with family and friends and talk about what we learned.
Waste
Start Composting
I will start a compost collection at home, work, or school.
Energy
Switch to Cold Water
I will switch to washing my clothes in cold water, saving up to 1,600 lbs of C02 over the course of the next year.
Waste
Become a Master Recyler/Composter
I will sign up for a Master Recycler/Composter program in my area.
Waste
Set up Recycling
I will set up a recycling center at my workplace or school.
Energy
Upgrade Heating & Cooling Units
I will replace inefficient heating and cooling units.
Waste
Go Paperless
I will reduce the amount of paper mail that I receive by opting into paperless billing and/or unsubscribing from catalogs.
Water
Fix Leaky Faucets
I will fix faucets that have been wasting up to 9 gallons (34 L) of water per faucet per day.
Waste
Visit a Waste Management Facility
I will visit a local dump/transfer station, material recovery facility, and/or landfill to learn about the waste stream.
Waste
Use a Reusable Water Bottle
I will keep 2 disposable plastic bottle(s) from entering the waste stream.
Transportation
Car Share
I will sign up for a car-sharing service, or organize car sharing with my neighbors, to cut down on the number of vehicles on the road.
Energy
Choose LED Bulbs
I will replace 10 incandescent lightbulb(s) with Energy Star-certified LED bulbs, saving up to $14 per fixture per year.
Energy
Replace Manual Thermostats
I will replace manual thermostats with programmable ones.
Water
Ditch the Lawn
I will replace my lawn with a drought-tolerant landscape and save water, money, and time cutting the grass.
Energy
Heat and Cool Naturally
I will naturally heat and cool my house, office, or dorm room by opening or closing my windows, curtains, and blinds, and by using fans.
Health
Know My Health
I will get my Core Four Biometrics tests (blood pressure, cholesterol, blood sugar and BMI).
Waste
Find Local Recycling Depots
I will find out where to recycle the recyclable items that I can't put in my curbside bin.
Transportation
Try Carpooling
I will commute by carpool 45 mile(s) per day and avoid sending up to 19.42 lbs of CO2 into Earth's atmosphere.
Create Your Own Action
No Shave No Problem
Once again i plan to stop shaving during the competition; which will save daily water usage, razor waste, and time.
Reflection, encouragement, and relationship building are all important aspects of getting a new habit to stick.
Share thoughts, encourage others, and reinforce positive new habits on the Feed.
To get started, share "your why." Why did you join the challenge and choose the actions you did?