October 14 - October 28, 2016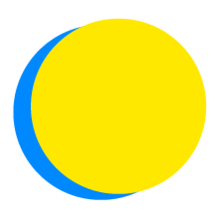 justin murrill
Points Total
0

Today

0

This Week

20

Total
Simplicity
Go for a Daily Walk
I will take a walk each day.
Waste
Compost Food Waste
I will avoid sending .69 lbs (.31 kg) of food waste to the landfill per day.
Waste
Use a Reusable Mug
I will avoid sending 2 disposable cup(s) to the landfill per day.
Transportation
Just Drive Less
I will cut my car trip mileage by only taking necessary trips.
Water
Collect Rain Water
I will create a rain garden or bioswale, or use rain barrels to collect water for outdoor watering needs.
Water
Conserve Toilet Water
I will save up to 12 gallons (45 L) of water a day by flushing only when necessary.
Waste
Use Reusable Bags
I will not accept any disposable bags when making purchases.
Energy
Turn it off
I will keep lights, electronics, and appliances turned off when not using them.
Water
5-Minute Showers
I will save up to 20 gallons (75 L) of water each day.
Simplicity
Work-Life Balance
I will not work more than 8 hour days each day.
Energy
Disable Screen Savers
I will disable screen savers and will put the computer to sleep instead, saving up to 28% % more energy.
Community
Raise Money for a Nonprofit
I will raise money to support Northwest Earth Institute or another nonprofit.
Water
Install a Toilet Tank Bank
I will reduce the amount of water flushed and save up to 11 gallons (41 L) of water per day.
Energy
Replace Manual Thermostats
I will replace manual thermostats with programmable ones.
Water
Eco-friendly Gardening
I will plant native species, landscape with water-efficient plants, and use eco-friendly fertilizers.
Waste
Use a Reusable Water Bottle
I will keep 2 disposable plastic bottle(s) from entering the waste stream.
Waste
Choose Two-Sided Printing
I will save up to .21 lbs (.09 kg) of paper per day by switching from one-sided printing to two-sided at work.
Energy
Upgrade my Windows
I will upgrade the windows or weatherstripping in my home or office to reduce air leaks and save on energy costs.