October 14 - October 28, 2016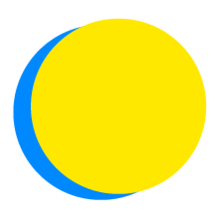 Janet Otto
Points Total
0

Today

0

This Week

365

Total
Participant Impact
up to

20

miles

traveled by carpool

up to

12

pounds of CO2

have been saved

up to

60

minutes

spent outdoors

up to

0

pounds of paper

have been saved

up to

30

minutes

not spent in front of a screen

up to

60

minutes

of additional sleep

up to

20

gallons of water

have been saved
Waste
Personal Waste Audit
I will collect all of my unrecyclable, non-compostable trash with me to raise my awareness of how much I send to the landfill.
Waste
Use a Reusable Mug
I will avoid sending 5 disposable cup(s) to the landfill per day.
Waste
Go Paperless
I will reduce the amount of paper mail that I receive by opting into paperless billing and/or unsubscribing from catalogs.
Health
Healthy Sleep
I will commit to getting 60 more minute(s) of sleep each night to achieve at least 7 hours per night.
Community
Help Others
I will offer to help 1 person(s) who are in need each day.
Simplicity
Eat Mindfully
I will eat all of my meals without distractions, e.g., phone, computer, TV, or newspaper.
Nature
Leave No Trace
I will practice the seven principles of leave no trace when doing nature activities alone or with family and friends.
Food
Watch a Documentary
I will watch a documentary film about food with family and friends and talk about what we learned.
Simplicity
Track my Purchases
I will maintain a record of all my purchases.
Health
More Fruits And Veggies
I will eat a heart healthy diet by adding 1 cups of fruits and vegetables each day to achieve at least 4 cups per day.
Community
Connect with a Nonprofit
I will connect with a local nonprofit, environmental or otherwise, and find out how I can get involved or become a member.
Nature
Tend a Garden
I will tend to a garden each day, or work on starting one.
Nature
Go for a Daily Walk
I will take a 30-minute walk outside each day.
Food
Plant an Herb Garden
I will plant an herb garden in my home, workplace, or dorm room.
Waste
Recycle all Recyclable Materials
I will recycle all materials that are accepted by local haulers or drop stations in my community.
Simplicity
Work-Life Balance
I will not work more than 8 hour days each day.
Energy
Adjust the Thermostat
I will adjust my thermostat down 2 degrees from usual when I use the heat, and up 2 degrees when I use air conditioning.
Community
Volunteer in my Community
I will volunteer 2 hour(s) in my community.
Transportation
Just Drive Less
I will cut my car trip mileage by only taking necessary trips.
Energy
Turn it off
I will keep lights, electronics, and appliances turned off when not using them.
Food
Try a New Way to Prep
I will try a new method of food preparation, such as canning, pickling, or baking bread.
Water
Use Reusable Bottles
I will use a reusable bottle and stop purchasing bottled water, saving 2 disposable plastic bottle(s) a day.
Water
Brush My Teeth Without Running Water
I will save up to 8 gallons (30 L) of water each day by turning it off while brushing my teeth.
Waste
Use Reusable Containers
I will only use reusable containers for my lunches at work or school.
Energy
Switch to Cold Water
I will switch to washing my clothes in cold water, saving up to 1,600 lbs of C02 over the course of the next year.
Waste
Use Reusable Bags
I will not accept any disposable bags when making purchases.
Nature
Explore my Area
I will explore at least one new hiking trail or nature walk in my area.
Nature
Spend Time Outside
I will replace 30 minute(s) per day typically spent inside (computer time, watching television, etc.) with quality time outside.
Health
Go Get a Check Up
I will make an appointment for my annual physical.
Health
Happiness
I will write down three things every day for two weeks that I am grateful for or send one email every day thanking or praising someone.
Energy
Choose LED Bulbs
I will replace 4 incandescent lightbulb(s) with Energy Star-certified LED bulbs, saving up to $14 per fixture per year.
Simplicity
Less Screen Time
I will replace 30 minute(s) of screen time per day with other activities.
Transportation
Try Carpooling
I will commute by carpool 20 mile(s) per day and avoid sending up to 11.29 lbs of CO2 into Earth's atmosphere.
Energy
Heat and Cool Naturally
I will naturally heat and cool my house, office, or dorm room by opening or closing my windows, curtains, and blinds, and by using fans.
Waste
Use a Reusable Water Bottle
I will keep 2 disposable plastic bottle(s) from entering the waste stream.
Nature
Have Meetings Outside
I will schedule 15 minute(s) of work meetings or phone calls outside each day.
Nature
Eat Meals Outside
I will eat 1 meal(s) outside each day.
Simplicity
Limit Social Media
I will limit my social media use to once per day.
Health
Take Control
Develop a plan with my medical professionals to achieve my best health and live my life to the fullest.
Health
Know My Health
I will get my Core Four Biometrics tests (blood pressure, cholesterol, blood sugar and BMI).
Waste
Needs vs. Wants
I will adopt a "Needs Vs. Wants" approach and only buy things I need.
Energy
Power Down the Computer
I will power down my computer and monitor when not using it for more than 2 hours, saving up to (1.1) lbs of CO2 per day that I do this.
Simplicity
De-Clutter my Home
I will de-clutter, clean, and donate or recycle unneeded items in my home.
Health
Exercise Daily
I will exercise daily for 30 minute(s) per day for two weeks.
Water
Conserve Toilet Water
I will save up to 12 gallons (45 L) of water a day by flushing only when necessary.
Waste
Choose Two-Sided Printing
I will save up to .21 lbs (.09 kg) of paper per day by switching from one-sided printing to two-sided at work.
Simplicity
Go for a Daily Walk
I will take a walk each day.
Simplicity
Have a Garage Sale
I will have a group garage sale with friends, family, and/or neighbors.
Transportation
Use Public Transit
I will use public transit 22 mile(s) per day and avoid sending up to 14.96 lbs of CO2 into Earth's atmosphere.
Nature
Enjoy the Sunrise/Sunset
I will enjoy the sunrise and/or sunset each day.
Energy
Disable Screen Savers
I will disable screen savers and will put the computer to sleep instead, saving up to 28% % more energy.