October 14 - October 28, 2016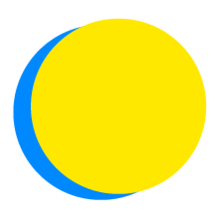 Johann Pais
"Less is More -- Zero Waste!"
POINTS TOTAL
0

TODAY

0

THIS WEEK

666

TOTAL
participant impact
UP TO

1.0

conversation

with a person

UP TO

12

disposable cups

not sent to the landfill

UP TO

88

gallons of water

have been saved

UP TO

1.0

hour

volunteered

UP TO

22

minutes

of additional sleep

UP TO

11

minutes

spent exercising

UP TO

15

minutes

spent outdoors

UP TO

11

minutes

not spent in front of a screen

UP TO

2.0

organic meals

consumed

UP TO

6.0

plastic bottles

not sent to the landfill

UP TO

2.1

pounds

waste composted

UP TO

3.3

pounds of CO2

have been saved

UP TO

0.4

pounds of paper

have been saved
Simplicity
Buy Only What I Need
I will not buy anything except items required for health and safety.
Simplicity
Disconnect from Email
I will disconnect from my email when not at work.
Simplicity
De-Clutter my Home
I will de-clutter, clean, and donate or recycle unneeded items in my home.
Waste
Use Reusable Bags
I will not accept any disposable bags when making purchases.
Simplicity
Less Screen Time
I will replace 11 minute(s) of screen time per day with other activities.
Water
Use Reusable Bottles
I will use a reusable bottle and stop purchasing bottled water, saving 1 disposable plastic bottle(s) a day.
Waste
Go Paperless
I will reduce the amount of paper mail that I receive by opting into paperless billing and/or unsubscribing from catalogs.
Waste
Needs vs. Wants
I will adopt a "Needs Vs. Wants" approach and only buy things I need.
Simplicity
Limit Social Media
I will limit my social media use to once per day.
Waste
Avoid Disposables
I will not use any disposable plates, cups, or cutlery.
Waste
Use a Reusable Mug
I will avoid sending 4 disposable cup(s) to the landfill per day.
Food
Choose Organic Ingredients
I will enjoy 1 meal(s) cooked with organic ingredients per day.
Waste
Choose Two-Sided Printing
I will save up to .21 lbs (.09 kg) of paper per day by switching from one-sided printing to two-sided at work.
Water
Brush My Teeth Without Running Water
I will save up to 8 gallons (30 L) of water each day by turning it off while brushing my teeth.
Nature
Go for a Daily Walk
I will take a 5-minute walk outside each day.
Water
Collect Rain Water
I will create a rain garden or bioswale, or use rain barrels to collect water for outdoor watering needs.
Waste
Compost Food Waste
I will avoid sending .69 lbs (.31 kg) of food waste to the landfill per day.
Food
Plant an Herb Garden
I will plant an herb garden in my home, workplace, or dorm room.
Nature
Tend a Garden
I will tend to a garden each day, or work on starting one.
Transportation
Just Drive Less
I will cut my car trip mileage by only taking necessary trips.
Water
Conserve Toilet Water
I will save up to 12 gallons (45 L) of water a day by flushing only when necessary.
Waste
Start Composting
I will start a compost collection at home, work, or school.
Transportation
Work from Home
I will work from home 1 day(s) to avoid my commute's carbon output.
Waste
Recycle all Recyclable Materials
I will recycle all materials that are accepted by local haulers or drop stations in my community.
Simplicity
Work-Life Balance
I will not work more than 8 hour days each day.
Nature
Spend Time Outside
I will replace 5 minute(s) per day typically spent inside (computer time, watching television, etc.) with quality time outside.
Waste
Buy in Bulk
I will only purchase bulk food items and avoid all single-package items.
Water
5-Minute Showers
I will save up to 20 gallons (75 L) of water each day.
Waste
Use a Reusable Water Bottle
I will keep 1 disposable plastic bottle(s) from entering the waste stream.
Simplicity
Go for a Daily Walk
I will take a walk each day.
Simplicity
Eat Mindfully
I will eat all of my meals without distractions, e.g., phone, computer, TV, or newspaper.
Community
Volunteer in my Community
I will volunteer 1 hour(s) in my community.
Health
Know My Health
I will get my Core Four Biometrics tests (blood pressure, cholesterol, blood sugar and BMI).
Community
Express my Support
I will find out who in my state makes decisions that impact the environment and express my support for more environmental actions.
Health
Eliminate Toxic Plastics
I will avoid buying toxic plastics, including polycarbonate, polystyrene and polyvinyl.
Health
More Fruits And Veggies
I will eat a heart healthy diet by adding 1 cups of fruits and vegetables each day to achieve at least 4 cups per day.
Health
Healthy Sleep
I will commit to getting 11 more minute(s) of sleep each night to achieve at least 7 hours per night.
Health
Avoid Refined Sugar
I will adopt a diet free of refined sugars, which eliminates sweetened beverages, candy, and processed foods.
Health
Exercise Daily
I will exercise daily for 11 minute(s) per day for two weeks.
Community
Talk to my Friends
I will decide which social or environmental issue in my community is most important to me and tell 1 friends per day about the issue.
Community
Share my Actions
I will make my environmental actions visible with a lawn sign or bumper sticker, or by posting to my social media networks.
Energy
Adjust the Thermostat
I will adjust my thermostat down 2 degrees from usual when I use the heat, and up 2 degrees when I use air conditioning.
Energy
Use an Energy Meter
I will use an energy meter to monitor my energy use and identify opportunities to save power.
Energy
Disable Screen Savers
I will disable screen savers and will put the computer to sleep instead, saving up to 28% % more energy.
Energy
Consider Switching to an Electric Vehicle
Research or test drive an electric car or bike.
Energy
Turn it off
I will keep lights, electronics, and appliances turned off when not using them.
Energy
Heat and Cool Naturally
I will naturally heat and cool my house, office, or dorm room by opening or closing my windows, curtains, and blinds, and by using fans.
Energy
Upgrade my Windows
I will upgrade the windows or weatherstripping in my home or office to reduce air leaks and save on energy costs.
Energy
Power Down the Computer
I will power down my computer and monitor when not using it for more than 2 hours, saving up to (1.1) lbs of CO2 per day that I do this.
Waste
Use Reusable Containers
I will only use reusable containers for my lunches at work or school.
Reflection, encouragement, and relationship building are all important aspects of getting a new habit to stick.
Share thoughts, encourage others, and reinforce positive new habits on the Feed.
To get started, share "your why." Why did you join the challenge and choose the actions you did?
---

Socialized / Volunteered outdoors across an essentially mindful Community @ Austin Montessori School's 15th Annual Fall Festival -- also helped educate a neighbor on backyard composting as a follow-up to my Zero Waste Block Leader yard sign facilitated by Austin Resource Recovery.

---

---

Encouraged by this fun challenge & inspired by your participation -- my almost-9-yr-old daughter (Maya) & I participated in

Austin Resource Recovery's Zero Waste Block Leader

orientation today, so we now have a yard sign to help facilitate Austin's noble goal of

Zero Waste by 2040

!