October 14 - October 28, 2016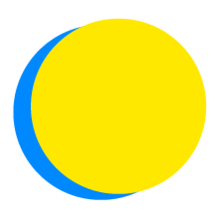 sweety Patel
Points Total
0

Today

0

This Week

125

Total
Participant Impact
up to

1

pounds of CO2

have been saved

up to

20

minutes

spent exercising

up to

3

meatless or vegan meals

consumed

up to

1

organic meals

consumed

up to

60

minutes

spent outdoors

up to

60

minutes

not spent in front of a screen

up to

20

gallons of water

have been saved

up to

1

zero-waste meals

consumed
Simplicity
Go for a Daily Walk
I will take a walk each day.
Food
Weekly Meal Planning
I will reduce food waste and save money by planning a weekly menu, only buying the ingredients I need.
Energy
Turn it off
I will keep lights, electronics, and appliances turned off when not using them.
Energy
Heat and Cool Naturally
I will naturally heat and cool my house, office, or dorm room by opening or closing my windows, curtains, and blinds, and by using fans.
Community
Help Others
I will offer to help 1 person(s) who are in need each day.
Energy
Choose LED Bulbs
I will replace 6 incandescent lightbulb(s) with Energy Star-certified LED bulbs, saving up to $14 per fixture per year.
Food
Zero-Waste Cooking
I will cook 1 meal(s) with zero waste each day.
Water
Conserve Toilet Water
I will save up to 12 gallons (45 L) of water a day by flushing only when necessary.
Nature
Go for a Daily Walk
I will take a 30-minute walk outside each day.
Energy
Disable Screen Savers
I will disable screen savers and will put the computer to sleep instead, saving up to 28% % more energy.
Energy
Consider Switching to an Electric Vehicle
Research or test drive an electric car or bike.
Health
Exercise Daily
I will exercise daily for 20 minute(s) per day for two weeks.
Energy
Power Down the Computer
I will power down my computer and monitor when not using it for more than 2 hours, saving up to (1.1) lbs of CO2 per day that I do this.
Simplicity
Less Screen Time
I will replace 60 minute(s) of screen time per day with other activities.
Food
Choose Organic Ingredients
I will enjoy 1 meal(s) cooked with organic ingredients per day.
Energy
Adjust the Thermostat
I will adjust my thermostat down 2 degrees from usual when I use the heat, and up 2 degrees when I use air conditioning.
Waste
Use Reusable Containers
I will only use reusable containers for my lunches at work or school.
Nature
Spend Time Outside
I will replace 30 minute(s) per day typically spent inside (computer time, watching television, etc.) with quality time outside.
Simplicity
Work-Life Balance
I will not work more than 8 hour days each day.
Water
Brush My Teeth Without Running Water
I will save up to 8 gallons (30 L) of water each day by turning it off while brushing my teeth.
Simplicity
Eat Mindfully
I will eat all of my meals without distractions, e.g., phone, computer, TV, or newspaper.
Food
Eat Meatless Meals
I will enjoy 3 meatless meal(s) per day.
Food
Animal-free diet
I will adopt a diet free of animal products.
Simplicity
Disconnect from Email
I will disconnect from my email when not at work.
Health
Go Get a Check Up
I will make an appointment for my annual physical.
Simplicity
Track my Purchases
I will maintain a record of all my purchases.
Food
Say No to Seafood
I will not eat seafood.
Water
5-Minute Showers
I will save up to 20 gallons (75 L) of water each day.
---

Definitely adopted some new habits to continue, and I'm saving money!  It's a win-win!