October 14 - October 28, 2016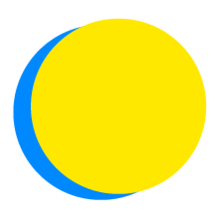 Cameron Pierce
Points Total
0

Today

0

This Week

170

Total
Participant Impact
up to

2.0

organic meals

consumed

up to

1.0

disposable cups

not sent to the landfill

up to

1.0

plastic bottles

not sent to the landfill

up to

45

minutes

spent outdoors
Energy
Turn it off
I will keep lights, electronics, and appliances turned off when not using them.
Transportation
Just Drive Less
I will cut my car trip mileage by only taking necessary trips.
Transportation
Work from Home
I will work from home 2 day(s) to avoid my commute's carbon output.
Food
Cook New Recipes
I will cook a new recipe every day that features organic and/or local ingredients.
Food
Eat Meatless Meals
I will enjoy 3 meatless meal(s) per day.
Energy
Switch to Cold Water
I will switch to washing my clothes in cold water, saving up to 1,600 lbs of C02 over the course of the next year.
Nature
Explore my Area
I will explore at least one new hiking trail or nature walk in my area.
Nature
Do Nature Activities
I will engage in nature-based activities with my kid(s) for 45 minute(s) each day. (This can be anything from going on a walk or hike, to noticing the leaves changing color, to reading a book with nature themes.)
Food
Choose Organic Ingredients
I will enjoy 2 meal(s) cooked with organic ingredients per day.
Waste
Use a Reusable Mug
I will avoid sending 1 disposable cup(s) to the landfill per day.
Food
Plant an Herb Garden
I will plant an herb garden in my home, workplace, or dorm room.
Nature
Tend a Garden
I will tend to a garden each day, or work on starting one.
Simplicity
Eat Mindfully
I will eat all of my meals without distractions, e.g., phone, computer, TV, or newspaper.
Waste
Use a Reusable Water Bottle
I will keep 1 disposable plastic bottle(s) from entering the waste stream.
Health
Avoid Refined Sugar
I will adopt a diet free of refined sugars, which eliminates sweetened beverages, candy, and processed foods.