October 14 - October 28, 2016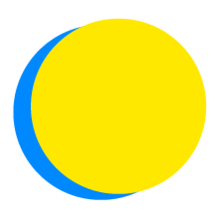 James Potter
Points Total
0

Today

0

This Week

380

Total
Participant Impact
up to

1

disposable cups

not sent to the landfill

up to

10

lightbulbs

replaced

up to

1

organic meals

consumed

up to

0

pounds of paper

have been saved

up to

2

plastic bottles

not sent to the landfill

up to

128

gallons of water

have been saved
Waste
Recycle all Recyclable Materials
I will recycle all materials that are accepted by local haulers or drop stations in my community.
Waste
Go Paperless
I will reduce the amount of paper mail that I receive by opting into paperless billing and/or unsubscribing from catalogs.
Water
Insulate Water Pipes and Water Heater
I will avoid wasting water while waiting for the shower or sink to heat up.
Food
Plant an Herb Garden
I will plant an herb garden in my home, workplace, or dorm room.
Water
Mulch the Base of Trees and Plants
I will prevent water runoff and increase absorbency by mulching the base of plants and trees at my home or work.
Nature
Leave No Trace
I will practice the seven principles of leave no trace when doing nature activities alone or with family and friends.
Energy
Disable Screen Savers
I will disable screen savers and will put the computer to sleep instead, saving up to 28% % more energy.
Food
Choose Organic Ingredients
I will enjoy 1 meal(s) cooked with organic ingredients per day.
Water
Install a Low-Flow Showerhead
I will save up to 15 gallons (56 L) of water a day.
Waste
Use a Reusable Mug
I will avoid sending 1 disposable cup(s) to the landfill per day.
Health
Go Get a Check Up
I will make an appointment for my annual physical.
Waste
Choose Two-Sided Printing
I will save up to .21 lbs (.09 kg) of paper per day by switching from one-sided printing to two-sided at work.
Energy
Choose LED Bulbs
I will replace 10 incandescent lightbulb(s) with Energy Star-certified LED bulbs, saving up to $14 per fixture per year.
Simplicity
De-Clutter my Home
I will de-clutter, clean, and donate or recycle unneeded items in my home.
Health
Healthy Sleep
I will commit to getting 5 more minute(s) of sleep each night to achieve at least 7 hours per night.
Waste
Use Reusable Bags
I will not accept any disposable bags when making purchases.
Energy
Heat and Cool Naturally
I will naturally heat and cool my house, office, or dorm room by opening or closing my windows, curtains, and blinds, and by using fans.
Waste
Use a Reusable Water Bottle
I will keep 2 disposable plastic bottle(s) from entering the waste stream.
Energy
Adjust the Thermostat
I will adjust my thermostat down 2 degrees from usual when I use the heat, and up 2 degrees when I use air conditioning.
Water
Brush My Teeth Without Running Water
I will save up to 8 gallons (30 L) of water each day by turning it off while brushing my teeth.
Energy
Replace Manual Thermostats
I will replace manual thermostats with programmable ones.
Health
Audit Toxic Products In My Home
I will research toxic chemicals found in cleaning supplies and personal care products and remove them from my home.
Energy
Turn it off
I will keep lights, electronics, and appliances turned off when not using them.