October 14 - October 28, 2016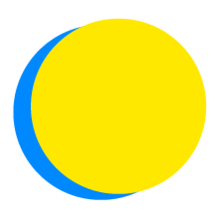 Vandana Prasad
POINTS TOTAL
0

TODAY

0

THIS WEEK

1,196

TOTAL
participant impact
UP TO

208

gallons of water

have been saved

UP TO

5.0

hours

volunteered

UP TO

7.0

lightbulbs

replaced

UP TO

36

meatless or vegan meals

consumed

UP TO

360

minutes

spent exercising

UP TO

60

plastic bottles

not sent to the landfill

UP TO

9.9

pounds of CO2

have been saved
Energy
Power Down the Computer
I will power down my computer and monitor when not using it for more than 2 hours, saving up to (1.1) lbs of CO2 per day that I do this.
Transportation
Choose a Carbon Offset
If buying a plane ticket, I will also buy a carbon offset.
Health
Take Control
Develop a plan with my medical professionals to achieve my best health and live my life to the fullest.
Energy
Upgrade my Windows
I will upgrade the windows or weatherstripping in my home or office to reduce air leaks and save on energy costs.
Energy
Replace Manual Thermostats
I will replace manual thermostats with programmable ones.
Community
Connect with a Nonprofit
I will connect with a local nonprofit, environmental or otherwise, and find out how I can get involved or become a member.
Transportation
Advocate for Greener Vehicles
I will assess the vehicles used by my company or college and advocate for a purchasing policy focused on fuel-efficient vehicles.
Health
Support Pollution Reduction
I will learn about water and air quality issues in my area, how they are impacting human and environmental health, and how I can help.
Water
Collect Rain Water
I will create a rain garden or bioswale, or use rain barrels to collect water for outdoor watering needs.
Energy
Switch to Cold Water
I will switch to washing my clothes in cold water, saving up to 1,600 lbs of C02 over the course of the next year.
Transportation
Car Share
I will sign up for a car-sharing service, or organize car sharing with my neighbors, to cut down on the number of vehicles on the road.
Health
Go Get a Check Up
I will make an appointment for my annual physical.
Energy
Use an Energy Meter
I will use an energy meter to monitor my energy use and identify opportunities to save power.
Water
Install a Toilet Tank Bank
I will reduce the amount of water flushed and save up to 11 gallons (41 L) of water per day.
Energy
Adjust the Thermostat
I will adjust my thermostat down 2 degrees from usual when I use the heat, and up 2 degrees when I use air conditioning.
Water
Mulch the Base of Trees and Plants
I will prevent water runoff and increase absorbency by mulching the base of plants and trees at my home or work.
Energy
Upgrade Heating & Cooling Units
I will replace inefficient heating and cooling units.
Energy
Heat and Cool Naturally
I will naturally heat and cool my house, office, or dorm room by opening or closing my windows, curtains, and blinds, and by using fans.
Community
Volunteer in my Community
I will volunteer 5 hour(s) in my community.
Water
Use Reusable Bottles
I will use a reusable bottle and stop purchasing bottled water, saving 4 disposable plastic bottle(s) a day.
Transportation
Just Drive Less
I will cut my car trip mileage by only taking necessary trips.
Energy
Choose LED Bulbs
I will replace 7 incandescent lightbulb(s) with Energy Star-certified LED bulbs, saving up to $14 per fixture per year.
Waste
Go Paperless
I will reduce the amount of paper mail that I receive by opting into paperless billing and/or unsubscribing from catalogs.
Waste
Use Reusable Bags
I will not accept any disposable bags when making purchases.
Nature
Leave No Trace
I will practice the seven principles of leave no trace when doing nature activities alone or with family and friends.
Health
Exercise Daily
I will exercise daily for 30 minute(s) per day for two weeks.
Community
Join my Neighborhood Association
I will join my neighborhood association or another local group.
Simplicity
Disconnect from Email
I will disconnect from my email when not at work.
Food
Eat Meatless Meals
I will enjoy 3 meatless meal(s) per day.
Water
Install a Low-Flow Showerhead
I will save up to 15 gallons (56 L) of water a day.
Reflection, encouragement, and relationship building are all important aspects of getting a new habit to stick.
Share thoughts, encourage others, and reinforce positive new habits on the Feed.
To get started, share "your why." Why did you join the challenge and choose the actions you did?