October 14 - October 28, 2016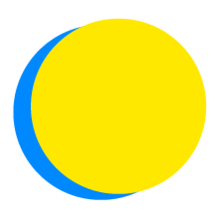 Deborah Raines
Points Total
0

Today

0

This Week

210

Total
Participant Impact
up to

13

meatless or vegan meals

consumed

up to

5.0

lightbulbs

replaced

up to

11

disposable cups

not sent to the landfill

up to

1.0

pounds of paper

have been saved

up to

36

plastic bottles

not sent to the landfill

up to

104

gallons of water

have been saved

up to

225

minutes

spent exercising

up to

480

minutes

of additional sleep

up to

120

minutes

spent outdoors
Waste
Use a Reusable Mug
I will avoid sending 1 disposable cup(s) to the landfill per day.
Waste
Choose Two-Sided Printing
I will save up to .21 lbs (.09 kg) of paper per day by switching from one-sided printing to two-sided at work.
Simplicity
Disconnect from Email
I will disconnect from my email when not at work.
Simplicity
Work-Life Balance
I will not work more than 8 hour days each day.
Waste
Use a Reusable Water Bottle
I will keep 2 disposable plastic bottle(s) from entering the waste stream.
Simplicity
Go for a Daily Walk
I will take a walk each day.
Waste
Use Reusable Containers
I will only use reusable containers for my lunches at work or school.
Health
More Fruits And Veggies
I will eat a heart healthy diet by adding 1 cups of fruits and vegetables each day to achieve at least 4 cups per day.
Health
Exercise Daily
I will exercise daily for 25 minute(s) per day for two weeks.
Health
Happiness
I will write down three things every day for two weeks that I am grateful for or send one email every day thanking or praising someone.
Nature
Go for a Daily Walk
I will take a 20-minute walk outside each day.
Waste
Use Reusable Bags
I will not accept any disposable bags when making purchases.
Nature
Tend a Garden
I will tend to a garden each day, or work on starting one.
Simplicity
Buy Only What I Need
I will not buy anything except items required for health and safety.
Waste
Recycle all Recyclable Materials
I will recycle all materials that are accepted by local haulers or drop stations in my community.
Simplicity
De-Clutter my Home
I will de-clutter, clean, and donate or recycle unneeded items in my home.
Food
Weekly Meal Planning
I will reduce food waste and save money by planning a weekly menu, only buying the ingredients I need.
Transportation
Work from Home
I will work from home 1 day(s) to avoid my commute's carbon output.
Transportation
Conduct Virtual Meetings
I will not travel for meetings and will instead conduct them virtually.
Water
Brush My Teeth Without Running Water
I will save up to 8 gallons (30 L) of water each day by turning it off while brushing my teeth.
Food
Eat Meatless Meals
I will enjoy 1 meatless meal(s) per day.
Energy
Choose LED Bulbs
I will replace 5 incandescent lightbulb(s) with Energy Star-certified LED bulbs, saving up to $14 per fixture per year.
Water
Use Reusable Bottles
I will use a reusable bottle and stop purchasing bottled water, saving 2 disposable plastic bottle(s) a day.
Energy
Turn it off
I will keep lights, electronics, and appliances turned off when not using them.
Health
Healthy Sleep
I will commit to getting 60 more minute(s) of sleep each night to achieve at least 7 hours per night.
Food
Watch a Documentary
I will watch a documentary film about food with family and friends and talk about what we learned.