October 14 - October 28, 2016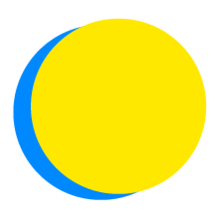 Laura Randall
Points Total
0

Today

0

This Week

551

Total
Participant Impact
up to

7.0

locally sourced meals

consumed

up to

14

meatless or vegan meals

consumed

up to

9.0

organic meals

consumed

up to

3.0

outdoor meals

consumed

up to

3.0

miles

traveled by foot

up to

19

pounds of CO2

have been saved

up to

420

gallons of water

have been saved

up to

2.0

hours

volunteered

up to

570

minutes

spent outdoors
Nature
Have Meetings Outside
I will schedule 15 minute(s) of work meetings or phone calls outside each day.
Energy
Power Down the Computer
I will power down my computer and monitor when not using it for more than 2 hours, saving up to (1.1) lbs of CO2 per day that I do this.
Nature
Do Nature Activities
I will engage in nature-based activities with my kid(s) for 30 minute(s) each day. (This can be anything from going on a walk or hike, to noticing the leaves changing color, to reading a book with nature themes.)
Nature
Eat Meals Outside
I will eat 1 meal(s) outside each day.
Nature
Enjoy the Sunrise/Sunset
I will enjoy the sunrise and/or sunset each day.
Nature
Leave No Trace
I will practice the seven principles of leave no trace when doing nature activities alone or with family and friends.
Nature
Go for a Daily Walk
I will take a 15-minute walk outside each day.
Community
Volunteer in my Community
I will volunteer 2 hour(s) in my community.
Community
Share my Actions
I will make my environmental actions visible with a lawn sign or bumper sticker, or by posting to my social media networks.
Nature
Explore my Area
I will explore at least one new hiking trail or nature walk in my area.
Nature
Spend Time Outside
I will replace 15 minute(s) per day typically spent inside (computer time, watching television, etc.) with quality time outside.
Transportation
Just Drive Less
I will cut my car trip mileage by only taking necessary trips.
Transportation
Walk Instead
I will walk 1 mile(s) per day instead of driving and avoid sending up to (___) lbs of CO2 into Earth's atmosphere.
Food
Visit a Local Farm
I will visit a nearby farm to pick my own fruits and veggies.
Water
Brush My Teeth Without Running Water
I will save up to 8 gallons (30 L) of water each day by turning it off while brushing my teeth.
Food
Say No to Seafood
I will not eat seafood.
Food
Join a Local CSA
I will sign up for a local CSA (consumer-supported agriculture).
Water
5-Minute Showers
I will save up to 20 gallons (75 L) of water each day.
Food
Watch a Documentary
I will watch a documentary film about food with family and friends and talk about what we learned.
Food
Locally-Sourced Meals
I will source 1 meal(s) per day from local producers.
Food
Buy from a Farmers Market
I will purchase produce and meat from a local farmers market or food co-op.
Food
Whole Food Diet
I will enjoy 2 meal(s) per day free of processed foods.
Food
Eat Meatless Meals
I will enjoy 1 meatless meal(s) per day.
Food
Choose Organic Ingredients
I will enjoy 1 meal(s) cooked with organic ingredients per day.
Simplicity
De-Clutter my Home
I will de-clutter, clean, and donate or recycle unneeded items in my home.
Waste
Lobby for Reusables
I will lobby my workplace to have reusable dishes and silverware in order to minimize disposables.
Simplicity
Work-Life Balance
I will not work more than 8 hour days each day.
Health
Go Get a Check Up
I will make an appointment for my annual physical.
Energy
Heat and Cool Naturally
I will naturally heat and cool my house, office, or dorm room by opening or closing my windows, curtains, and blinds, and by using fans.
Waste
Avoid Disposables
I will not use any disposable plates, cups, or cutlery.
Energy
Turn it off
I will keep lights, electronics, and appliances turned off when not using them.
Health
More Fruits And Veggies
I will eat a heart healthy diet by adding 2 cups of fruits and vegetables each day to achieve at least 4 cups per day.
Energy
Adjust the Thermostat
I will adjust my thermostat down 2 degrees from usual when I use the heat, and up 2 degrees when I use air conditioning.
Health
Happiness
I will write down three things every day for two weeks that I am grateful for or send one email every day thanking or praising someone.
Health
Avoid Refined Sugar
I will adopt a diet free of refined sugars, which eliminates sweetened beverages, candy, and processed foods.
Waste
Start Composting
I will start a compost collection at home, work, or school.
Simplicity
Go for a Daily Walk
I will take a walk each day.
Simplicity
Buy Only What I Need
I will not buy anything except items required for health and safety.
Simplicity
Support a Sharing Economy
I will create or support a sharing economy with family, friends, and neighbors.