October 14 - October 28, 2016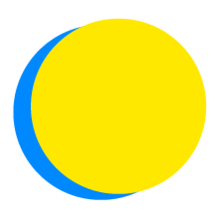 Gail Ripp
POINTS TOTAL
0

TODAY

0

THIS WEEK

241

TOTAL
participant impact
UP TO

56

gallons of water

have been saved

UP TO

90

minutes

spent exercising

UP TO

50

minutes

spent outdoors

UP TO

15

minutes

not spent in front of a screen

UP TO

12

plastic bottles

not sent to the landfill
Simplicity
De-Clutter my Home
I will de-clutter, clean, and donate or recycle unneeded items in my home.
Simplicity
Go for a Daily Walk
I will take a walk each day.
Water
Brush My Teeth Without Running Water
I will save up to 8 gallons (30 L) of water each day by turning it off while brushing my teeth.
Simplicity
Work-Life Balance
I will not work more than 8 hour days each day.
Simplicity
Eat Mindfully
I will eat all of my meals without distractions, e.g., phone, computer, TV, or newspaper.
Nature
Go for a Daily Walk
I will take a 10-minute walk outside each day.
Simplicity
Less Screen Time
I will replace 15 minute(s) of screen time per day with other activities.
Simplicity
Disconnect from Email
I will disconnect from my email when not at work.
Health
Exercise Daily
I will exercise daily for 30 minute(s) per day for two weeks.
Health
Go Get a Check Up
I will make an appointment for my annual physical.
Waste
Use a Reusable Water Bottle
I will keep 2 disposable plastic bottle(s) from entering the waste stream.
Energy
Turn it off
I will keep lights, electronics, and appliances turned off when not using them.
Reflection, encouragement, and relationship building are all important aspects of getting a new habit to stick.
Share thoughts, encourage others, and reinforce positive new habits on the Feed.
To get started, share "your why." Why did you join the challenge and choose the actions you did?
---

This has been a fun challenge. It is amazing how many little things you can do each day to make a BIG difference. Thank you

---

I work for an electric cooperative. Saving energy and the planet has been on our plate for many years. Each day we can make a difference where we live and for the planet. I love this challenge and am very happy to join in and do what I can.